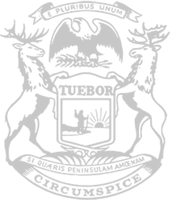 Rep. Glenn: Dam safety plan advancing in Michigan Legislature
Rep. Annette Glenn, R-Midland, said a plan that will provide historic resources to improve dam safety and support other water infrastructure is making significant progress in the Michigan Legislature.
The Senate approved a $3.3 billion water infrastructure plan – including $680 million specifically for dam safety – in a unanimous and bipartisan vote this week. The plan, which Glenn is helping spearhead, is now headed to the House for consideration.
The measure as approved by the Senate specifically includes $250 million to repair the dams in Midland County that were damaged and failed in 2020.
"Our mission is to help ensure the flooding tragedy that struck our community in May 2020 never happens again – here or anywhere else in Michigan," Glenn said. "This measure will provide resources to address emergencies and leave dams in significantly better shape for decades to come. It also will help protect drinking water, property and natural resources across our state. I look forward to leading the charge on this proposal in the Michigan House and getting it to the finish line."
The plan detailed in Senate Bill 565 also includes $1 billion to accelerate lead line replacements in Michigan, an important step to keep drinking water safe. Other provisions address drinking water safety, wastewater systems, PFAS remediation, wetlands mitigation, and more. The funds largely come from federal COVID relief.
Glenn chairs a House committee shaping the budget for the Michigan Department of Environment, Great Lakes and Energy.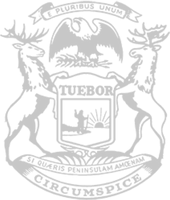 © 2009 - 2022 Michigan House Republicans. All Rights Reserved.
This site is protected by reCAPTCHA and the Google Privacy Policy and Terms of Service apply.