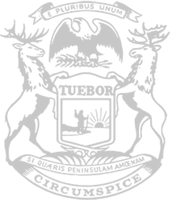 Rep. Hall attends Convention of States rally, remains committed to returning power to people throughout Michigan
State Rep. Matt Hall, of Marshall, today joined other supporters of the Convention of States movement as efforts are made to rein in the size and scope of the federal government by restoring state powers like the framers of the Constitution intended.
Joining Hall for a rally on the steps of the state Capitol building in Lansing was Convention of States Action President Mark Meckler, along with state Representatives Bob Bezotte and Jeff Yaroch. 
"This is about concern over the federal overreach we have been seeing. Many people I represent and many people I talk to believe the federal government has gone beyond its constitutional authority in many instances," Hall said. "The Convention of States is a clear, constitutional way to manage the scope of federal government and federal spending – while also making impactful changes such as establishing term limits in needed areas.
"It is the most effective way to bring accountability back to hard-working taxpayers and people who expect their elected officials to work in the best interests of the people and communities they represent."
"After today's rally, one thing is perfectly clear: the people of Michigan want their state legislature to use its constitutional power to end federal overreach," Meckler said. "We are honored to have a true champion of the people like Representative Matt Hall to sponsor the Convention of States resolution in Michigan."
Hall has sponsored House Joint Resolution E, along with 25 co-sponsors, which enables Michigan to join 15 other states that have already passed the Convention of States resolution to utilize the amendment process under Article V of the U.S. Constitution. HJR E currently is under consideration in the House Elections and Ethics Committee.
PHOTO INFORMATION: State Rep. Matt Hall, of Marshall, speaks during a Convention of States rally at the state Capitol in Lansing on Thursday, June 10.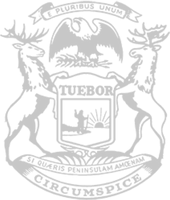 © 2009 - 2022 Michigan House Republicans. All Rights Reserved.
This site is protected by reCAPTCHA and the Google Privacy Policy and Terms of Service apply.