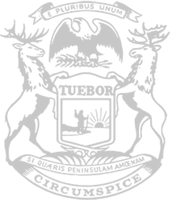 Rep. Hoitenga: Hopefully governor will own massive bond debt, as she attempts to do with Legislature's successes
Legislator responds to governor's State of the State address
State Rep. Michele Hoitenga, of Manton, today issued the following statement in response to Gov. Gretchen Whitmer's plan to borrow $3.5 billion for road funding in upcoming years:
"Instead of negotiating in good faith with the Legislature on a plan for more road repairs while understanding what Michigan can afford, the governor simply took her ball and went to MDOT for bonds. As future generations pay the bill for this move, we're going to see people have less incentive to live and work in Michigan. And that's wrong. It goes against the work we do in Lansing every day for the people we represent.
"The governor acted as if she had no choice. But there were other viable options on the table. She vetoed nearly $400 million in additional road funding during the most recent budget process. She balked at directing more of the tax revenue currently collected at the pump to our roads. She won't wait to evaluate the results of a previously approved roads plan that's expected to generate roughly $1 billion in revenue by next year. With this bonding decision coming on the heels of her previous 45-cent per gallon gas tax recommendation, it's clear the only direction Gov. Whitmer feels she can go is into the pockets of hardworking people.
"This plan does nothing to guarantee our local roads get fixed. The bond money can only be used on large, state-owned roads. When the dirt still hasn't moved for new infrastructure in rural areas, I hope she is willing to own this misguided proposal. She certainly has no hesitation when it comes to championing reforms to Michigan's no-fault car insurance system – a Republican priority that reached her desk through the voice of the people and labor of the Legislature.
"We must continue to capitalize on Michigan's economic comeback, but it becomes difficult to do when our children and grandchildren are saddled with crippling debt. I'm going to continue fighting for plans that respect hardworking taxpayers – and ones still to come – throughout northern Michigan."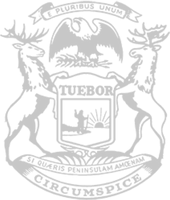 © 2009 - 2020 Michigan House Republicans. All Rights Reserved.
This site is protected by reCAPTCHA and the Google Privacy Policy and Terms of Service apply.