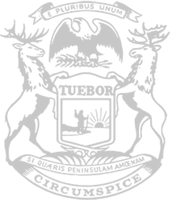 Rep. LaFave urges governor to sign plan that would make hunting possible for residents with disabilities
Air bow legislation passes Senate, heads to Gov. Whitmer
Wednesday the Michigan Senate approved a bill sponsored by State Rep. Beau LaFave, of Iron Mountain, that will open more hunting opportunities for hunters with and without physical disabilities.
LaFave's measure, House Bill 4332, would allow the use of air-powered bows for all hunters during firearm season. Hunters with specific disabilities outlined in the bill will be able to apply for a permit from the Department of Natural Resources to use air-powered bows during bow season. His plan received overwhelming bipartisan support from the House and Senate. It now goes to Gov. Whitmer for her signature or veto.
LaFave explained that air bows use compressed air to launch arrows and can be used with one hand if needed, helping those who are unable to hold, aim and shoot a traditional bow or crossbow. The approval of this legislation will greatly benefit Michigan residents living with disabilities, he said.
"Technology has advanced and can help hunters with physical limitations more than ever before," LaFave said.  "Michigan has a multitude of hunting options, but for those with less than two perfectly-functional hands, there is no realistic and legal opportunity to hunt during bow season."
LaFave, a lifelong hunter and fisherman, was born without a portion of one leg and only full use of one arm. He said this legislation is not only for people with a birth defect such as himself, or for those who were wounded serving our county overseas, but for all Michigan hunters that will be allowed to use air bows during firearm season if Whitmer doesn't veto the bill.
"We're losing hunters year after year," LaFave said. "This technology will keep more hunters in the field longer, reinvigorate hunters that can't hunt due to injury or disability, increase exposure to Michigan's great outdoors, and provide an opportunity for those who can't operate a crossbow. It's also a win for our businesses that will attract new customers and sales. I hope the governor will do the right thing for Michigan's hunters, natural resources, and people with disabilities by not vetoing HB 4332."
PHOTO INFORMATION: Rep. Beau LaFave is pictured showing a demonstration before the House Natural Resources and Outdoor Recreation Committee on Jan. 27, 2018.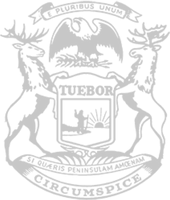 © 2009 - 2020 Michigan House Republicans. All Rights Reserved.
This site is protected by reCAPTCHA and the Google Privacy Policy and Terms of Service apply.