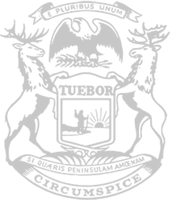 Rep. Miller advocates for T.K. Lawless County Park to become dark sky preserve
RELEASE
|
December 10, 2019
A measure supported by State Rep. Aaron Miller this week to designate the Dr. T.K. Lawless County Park in Cass County as a dark sky preserve was approved by the House Natural Resources and Outdoor Recreation Committee.
"The dark sky movement in Michigan is on fire — there is a high demand for these unique preserves," Miller said. "My plan would create an additional location in Michigan for celestial viewing opportunities, which would help increase tourism."
Michigan is the first state in the nation to establish dark sky preserves, with the first one created in Lenawee County in the early 1990s. The parks are areas in which night-time lighting is controlled, promoting astronomy and enjoyment of the night sky.
"We're doing this not just for tourism, but for educational and recreational purposes," Miller said. "It's an amazing thing that has really taken off in recent years. It would be worth a trip to Cass County just to see T.K. Lawless County Park."
Joining Miller during the House Natural Resources and Recreation Committee Dec. 3 were Cass County constituents Robert Parrish, a dark sky preserve advocate, and Cass County Park Director Scott Wyman. Parrish and Wyman presented ways in which their park already follows regulations.
There are currently six dark sky preserves in Michigan, all on state-owned land. If adopted, this would be the first one established on county-owned land.
House Bill 4740 now advances to the Ways and Means committee for further consideration.
Rep. Aaron Miller was accompanied by constituents while testifying in front of the House Natural Resources and Recreation Committee Dec. 3. Pictured are, left, Robert Parrish; middle Rep. Miller; and Scott Wyman.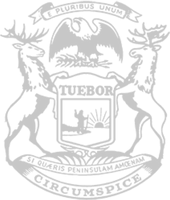 © 2009 - 2020 Michigan House Republicans. All Rights Reserved.
This site is protected by reCAPTCHA and the Google Privacy Policy and Terms of Service apply.