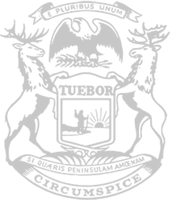 Rep. Wozniak's plan ensures access to care for car accident victims
Measure addresses unintended fee schedule consequences for post-acute care rehab clinics
State Rep. Doug Wozniak, of Shelby Township, today introduced a plan that would ensure car accident victims have expanded access to care under Michigan's new no-fault law that takes effect July 1.

Under the plan, a separate fee schedule for post-acute care rehabilitation clinics would be established to address an unintended consequence that could jeopardize the care offered at these facilities. Public Act 21 of 2019 gradually installs a fee schedule that limits the amount medical providers can charge car accident victims for services to 200 percent of Medicare rates. For medical procedures that are not coded under Medicare, the law limits the amount of these services to 55 percent of the hospital charge master. Wozniak's measure would solve this inequity by making the fee schedule for post-acute care rehabilitation clinics equivalent to 200 percent of Medicare rates.

Wozniak said nearly all hospital services are coded under Medicare while a vast majority of post-acute services are not, resulting in unsustainable business for post-acute rehab clinics and less options of care available for Michigan families.

"As I have reiterated many times, the landmark overhaul of our state's no-fault system was a great step in the right direction to end Michigan's long-standing tenure of having the nation's costliest car insurance rates," Wozniak said. "However there are certain facets that still need to be addressed that I will continue to advocate for – post-acute care rehab clinics being one of them.

"We need to solve the inequity that could force some post-acute rehab clinics across the state out of business in the next year. The services provided by these facilities are heavily relied on by accident victims and their families. Without them, both current and future patients will have severely limited access to the treatment they not only need, but deserve. I remain committed to ensure every family is adequately protect in the event of a catastrophic accident."

House Bill 5858 now moves to the House Insurance Committee for consideration.
###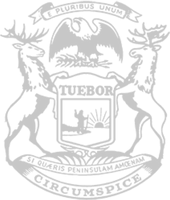 © 2009 - 2020 Michigan House Republicans. All Rights Reserved.
This site is protected by reCAPTCHA and the Google Privacy Policy and Terms of Service apply.