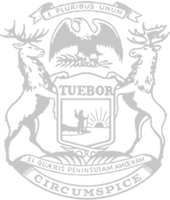 COLUMN: Abortion regulations that protect women's health must be upheld
RELEASE
|
September 25, 2023
Op-ed by State Rep. Jaime Greene, R-Richmond, published by Bridge Michigan on Sept. 22, 2023
Imagine a scenario where surgery centers in Michigan no longer had to adhere to licensing requirements, undergo inspections, or maintain crucial oversight to ensure cleanliness and competence. It's safe to say this would leave you uneasy, wouldn't it?
The state has implemented these accountability standards to guarantee the safety and cleanliness of all surgical centers, including those providing abortion services. Unsafe conditions that shuttered a Muskegon abortion clinic in 2013 demonstrate the importance of proper health and safety guidelines.
However, today, we find ourselves in a situation where some Democrats in the Michigan House are attempting to scale back these essential regulations for surgical abortion centers. House Bills 4949-4959, known as the "Reproductive Health Act," propose removing medical licensing and safety requirements for these facilities. The plan also seeks to allocate taxpayer funds for elective abortions, eliminate informed consent requirements, and allow partial-birth abortions — a highly unpopular late-term procedure.
As someone deeply concerned about women's health, I staunchly oppose any efforts to diminish the standards that ensure the safety and cleanliness of Michigan abortion clinics. These bills not only jeopardize women's health but also undermine their right to make informed decisions about their bodies.
Informed consent is a cornerstone of medical ethics and patient rights. Women have an unequivocal right to full information about any medical procedure, including abortion, and should understand the potential risks involved. Complications such as a perforated uterus, infection, or future fertility issues are not to be taken lightly, and women deserve to be aware of these risks before making this choice. The removal of regulations threatens the very essence of informed consent, leaving women vulnerable and ill-prepared.
I speak from personal experience, having undergone a late-term miscarriage procedure and I was thankful for the comprehensive information provided by my doctor. It guided me through an incredibly challenging time. Every woman deserves the same privilege of being well-informed.
I want to be clear. My stance on this issue is not about advocating for or against abortion. I will always advocate for life. But Proposal 3 was adopted by Michigan voters last year, and we must face that reality. My position on these bills stems from a deep commitment to ensuring that all women have access to safe and sanitary facilities and that they receive the information they need to make informed decisions about their bodies and the unborn children they carry.
And most Michiganders agree with me. Recent polling conducted by Marketing Resource Group showed that 90% of Michigan voters support the licensing and inspection of abortion facilities for health and safety purposes. Additionally, the poll found that 63% of Michigan voters support a 24-hour waiting period before undergoing an abortion, allowing women ample time to provide informed consent.
Further, the poll indicates that 67% of Michigan voters endorse the requirement for parental consent when a minor seeks an abortion. It's worth noting that, for now, Democrats have decided not to attempt to repeal Michigan's parental consent law, given how unpopular such a move would be. However, I am concerned that it's only a matter of time before they pursue this course.
As for House Bills 4949-4959, we must unite to ensure that any medical facility performing surgical abortions adheres to the same rigorous health and safety standards as other outpatient surgery centers. Women deserve nothing less than the highest level of care, and it is our duty to prioritize their health and safety above all else.
###
Rep. Jaime Greene serves the 65th House District, which covers portions of eastern Lapeer, western St. Clair, and northern Macomb counties.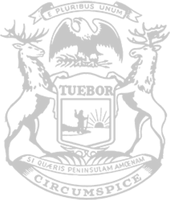 © 2009 - 2023 Michigan House Republicans. All Rights Reserved.
This site is protected by reCAPTCHA and the Google Privacy Policy and Terms of Service apply.