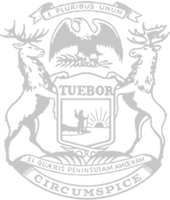 COLUMN: Extreme new energy mandate would result in higher bills, more outages
RELEASE
|
September 25, 2023
Op-ed by State Representative Will Bruck, R-Erie, as published in the Monroe News and Adrian Daily Telegram on Sept. 24, 2023
A radical new energy plan proposed by key members of the Legislature and our governor will have severe consequences for our community and our state. House Bills 4759-4761, which aim to establish a 100% carbon-free energy portfolio by 2035, are both extreme and unrealistic, and they warrant careful examination.
Let me be clear – I support common-sense changes that transition our state toward cleaner and more sustainable energy sources. However, the approach outlined in these bills is overly aggressive and disregards the practical realities of our energy needs while posing significant risks to the local workforce and our economy.
These bills are expected to lead to increased electric rates, which are already higher in Michigan compared to our neighbors in Ohio and other Midwest states. A soon-to-be-published study by the Mackinac Center for Public Policy showed the average monthly electricity bill will nearly double if Michigan adopts the carbon-free mandate. In these challenging economic times, higher energy costs would only add to the cost of living and drive prices higher for everyday essentials.
Notably, the legislation does not address the pressing issue of improving the reliability of our power grid. As a former lineman who understands the importance of a robust and dependable grid, I believe we should prioritize investments in grid infrastructure and generation stability to ensure more reliable power for our residents, rather than pursuing a plan that risks decreased reliability and higher rates.
These bills do not account for the unpredictability of Michigan weather. Already this year, we have had multiple max-gen events that require the use of all available resources to meet energy demands. These max-gen events are close calls, and if we shut down coal and natural gas plants, what is our backup plan on cloudy or low-wind days? These bills do not have one. Simply said, solar and wind energy alone cannot provide the consistent baseload energy needed to keep our manufacturers operational. Such a narrow focus on renewables could result in job losses and economic setbacks, which are the last things our communities need.
Forcing the premature closure of natural gas and coal power plants would also deal a huge economic blow to Monroe County. Monroe County is not only blessed with one of the nation's largest coal power plants, but it is also one of the cleanest in the world. Over the past decade, substantial investments have been made to reduce emissions at this facility, making it a more responsible contributor to our local economy. The Monroe coal-powered plant also plays a crucial role in the production of fly ash, which is used in various industries and construction, providing jobs and economic benefits that extend beyond the energy sector. Materials from the scrubber process use Michigan stone, which after use is shipped via the Port of Monroe to plants in Michigan and is then used by Michigan manufacturers for cement and wallboard using Michigan workers. It is a sustainable economic model.
House Bills 4759-4761 take an extreme and unrealistic approach that will harm our economy, threaten jobs, and burden Michigan families with higher energy costs. Therefore, I am strongly opposed to these government mandates and will remain focused on comprehensive solutions that deliver clean, affordable, reliable energy options for Michigan families.
###
Rep. Will Bruck represents the 30th House District, which includes portions of Monroe and Lenawee counties.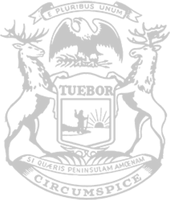 © 2009 - 2023 Michigan House Republicans. All Rights Reserved.
This site is protected by reCAPTCHA and the Google Privacy Policy and Terms of Service apply.