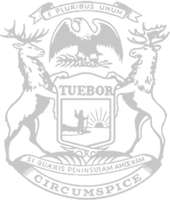 Governor vetoes Rep. Berman plan to provide free ID, expedite service for Michigan voters
State Rep. Ryan Berman, of Commerce Township, today issued the following statement after Gov. Gretchen Whitmer vetoed his plan to provide free photo identification so Michigan citizens can vote securely and easily:
"Michigan citizens deserve accessible, secure elections. We should guarantee free photo identification for each voter to cast a secure ballot, but Gov. Whitmer vetoed my plan to increase voter access and election integrity.
"The people of Michigan need ID for a variety of everyday activities, from buying drinks to accessing government services. And when election day rolls around, photo ID can defend our election system and protect the right to vote. My bill was designed to provide free, easy access to ID, while other legislation would reinforce our voter ID laws. Instead, the governor rejected a popular reform to keep our elections secure. Her veto disregards the needs of Michigan citizens and obstructs election improvements."
Berman's House Bill 5007 would eliminate the $10 fee on state personal identification cards for all Michigan residents. It would also guarantee a same-day appointment at a local Secretary of State office for anyone needing an ID to vote. The bill was part of a plan to strengthen laws requiring voters to present photo ID.
Requiring photo ID to vote is a popular policy to secure elections. A Monmouth poll conducted this summer revealed that voter ID requirements are supported by 80% of Americans.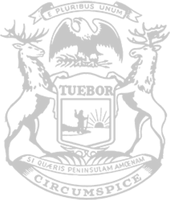 © 2009 - 2023 Michigan House Republicans. All Rights Reserved.
This site is protected by reCAPTCHA and the Google Privacy Policy and Terms of Service apply.