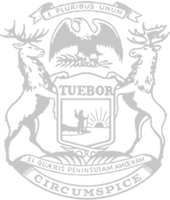 House panel approves Rep. Damoose plan to ensure airport security
RELEASE
|
September 21, 2022
Legislation to protect critical infrastructure advances to entire House
The House Transportation Committee today approved state Rep. John Damoose's plan to protect Michigan airports by clarifying a statute that restricts weapon possession in airports.
Michigan law prohibits possessing or carrying a firearm, explosive, knife, or other dangerous weapon within a commercial airport's sterile area, which is the part of an airport after the security checkpoint. Damoose's House Bill 6123 would amend a loophole — an outdated, inaccurate definition for sterile area — that could render the law unenforceable, a concern raised by county prosecutors.
"Michigan travelers need safe, reliable transportation," said Damoose, R-Harbor Springs. "To protect passengers, we must secure our infrastructure. My legislation will make air travel safer by ensuring prosecutors can bring criminals who jeopardize airport security to justice."
The state law restricting weapon possession currently defines sterile area according to a federal rule, but cites a part of the Code of Federal Regulations that no longer deals with airport sterile areas. HB 6123, which is backed by prosecutors and airport officials alike, would update the law to define sterile area based on current federal regulations.
The plan is part of Damoose's overarching effort to safeguard Michigan infrastructure. Damoose's HB 5315 would heighten penalties for illegal access to the Mackinac Bridge and other major bridges in the state. The bill passed the House of Representatives earlier this year with overwhelming bipartisan support, and it is currently under consideration by the Senate.
HB 6123 now proceeds to the entire House of Representatives for a vote.
###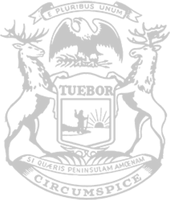 © 2009 - 2023 Michigan House Republicans. All Rights Reserved.
This site is protected by reCAPTCHA and the Google Privacy Policy and Terms of Service apply.