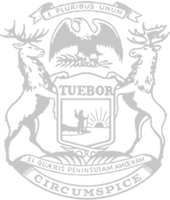 House panel approves Rep. Wozniak plan to protect animals from abuse
The House Committee on Judiciary today approved state Rep. Doug Wozniak's plan to require owners to pay for sheltering their abused or neglected animals during court proceedings.
Under current law, when an abused or neglected animal is taken in by law enforcement, a prosecutor can seek a court order that an alleged abuser forfeit an animal, but the forfeiture process generally cannot begin unless the owner is charged. If the owner of a seized animal has not been identified, a shelter must provide care indefinitely. To avoid prosecution, an unknown abuser might not claim the animal, leaving the shelter to pay for care — sometimes for years.
Wozniak's House Bills 4703 and 4704 would require an owner accused of animal abuse or neglect to pay a bond or security deposit to cover shelter expenses. An owner who does not pay would forfeit the animal automatically so the animal may be placed for adoption. The plan preserves due process by allowing an owner to request a hearing to review the required bond. In a hearing, the judge could consider the defendant's ability to pay. Finally, when deciding whether to seize a mistreated service animal, law enforcement would be required to consider the totality of the circumstances.
"Mistreatment of animals is completely unacceptable, and prosecuting abusers will help prevent future crimes," said Wozniak of Shelby Township. "Under my plan, owners must pay up front for their seized animals' care or give them up permanently. That way, shelters can either receive full reimbursement while caring for mistreated animals or find them long-term homes. In the process, the incentive for owners to claim their animals will increase prosecution of criminals hoping to avoid accountability."
HBs 4703 and 4704 were approved with bipartisan support and now advance for consideration by the entire House of Representatives.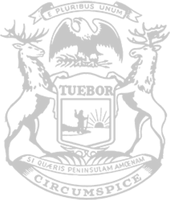 © 2009 - 2023 Michigan House Republicans. All Rights Reserved.
This site is protected by reCAPTCHA and the Google Privacy Policy and Terms of Service apply.