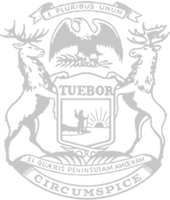 House Republicans announce plan to protect Michigan from harmful foreign influence
RELEASE
|
September 28, 2023
State Rep. Andrew Fink (R-Adams Township) and Luke Meerman (R-Coopersville) hosted a press conference Wednesday announcing a Republican plan to protect Michigan's residents, security and economy from potentially harmful foreign entities.
The plan comes amid specific concerns about several Michigan ties to China, including Chinese battery plants in Marshall and Big Rapids, and the proximity of those plants to National Guard bases. Other concerns include Michigan police agencies using drones purchased from foreign entities and Michigan schools and universities maintaining relationships with entities tied to Confucius Institutes.
The concerns expand beyond the Chinese Communist Party (CCP) as well. The bills being introduced would protect against foreign entities included on the federal watch list: The People's Republic of China, The Russian Federation, The Islamic Republic of Iran, The Democratic People's Republic of Korea, The Republic of Cuba, The Venezuelan regime of Nicolas Maduro, and The Syrian Arab Republic.
"The CCP's authoritarian governance, human rights abuses, unfair economic practices, national security threats, disinformation campaigns, and lack of reciprocity all warrant caution," Fink said. "Every legislator in this group of bill sponsors offers a unique professional experience related to the issues at hand: veterans, a farmer, a health care worker, a teacher, and more."
"We are here on behalf of our constituents to stand for the security of Michigan and against foreign influences in our state," Meerman said. "Concerns about the CCP and other dangerous foreign entities should be a matter of shared concern for conservatives and liberals alike. These policies would protect the interests and values of all of Michigan."
The bills in the package would:
Prevent foreign entities of concern from collecting sensitive information by blocking prohibited apps on government devices.
Prohibit state and local governments from using dangerous foreign technology, such as drones, as well as state contracting that could provide personal information to dangerous foreign entities.
Ensure public schools, colleges, and universities do not accept grants conditioned upon an anti-American agenda from foreign countries of concern.
Prohibit public bodies from entering into constraining agreements with foreign countries of concern.
Ensure public economic incentives are not awarded to foreign entities of concern.
Protect the personal health information of Michigan residents by ensuring health care record technology is physically maintained in the U.S. or Canada.
Protect the safety of Michiganders by preventing entities of concern from purchasing and surveilling military bases and other critical infrastructure.
Joining the representatives at the press conference were Joseph Cella, Director of the Michigan – China Economic and Security Review Group, who previously served as the U.S. Ambassador to Fiji, Kiribati, Nauru, Tuvalu, and Tonga, and former Congressman and U.S. Ambassador to the Netherlands Peter Hoekstra, Principal Advisor to the Michigan – China Economic and Security Review, who previously served on the U.S. House of Representatives House Intelligence Committee.
"This isn't a partisan issue, this is a bipartisan issue," Cella said. "Things at the federal level move slowly, but states have the ability to move more nimbly. I hope to see legislators on both sides of the aisle link arms to advance these important pieces of legislation."
"This is an issue that, in Washington, is bringing people together, it's something that everyone is and should be concerned about," Hoekstra said. "It's spurring coalitions for change at the local level in Michigan's townships as well. Our state Legislature should follow suit."
National leaders have also commended the plan. Chairman Mike Gallagher (R-WI) of the House Select Committee on the Chinese Communist Party said this issue of national security lies in the hands of state governments.
"States are on the front lines of our New Cold War with the Chinese Communist Party. I commend Michigan legislators for taking seriously the issue of foreign land purchases near national security sites, including by closing the loopholes in federal regulations that have allowed purchases as close as one mile from our most sensitive military sites, as well as continuing the momentum against TikTok to codify bans on state government devices."
The bills will soon formally be read in and referred to a committee.
###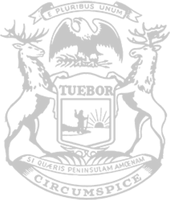 © 2009 - 2023 Michigan House Republicans. All Rights Reserved.
This site is protected by reCAPTCHA and the Google Privacy Policy and Terms of Service apply.