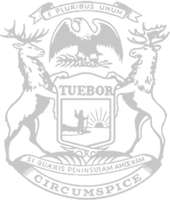 Infrastructure improvement plan championed by Rep. Thompson closer to becoming law
State Rep. Jamie Thompson, of Brownstown, today issued the following statement after the Michigan House advanced Senate Bill 125, which expands resources available for local infrastructure improvement projects. Thompson voted in support of the bill and has fought for a resolution to a related project in Woodhaven, which she represents as part of the 28th House District:
"Today I am delighted to announce legislation that will help resolve rail grade separation challenges in Michigan is just a few small steps from becoming law. This significant achievement will pave the way for a specifically tailored program for these types of issues – empowering both the state and our communities to prioritize vital crossings in need of attention.
"A new, specialized grant program will serve as a crucial resource for areas across our state, assisting them in managing the substantial costs associated with these projects. The passing of this legislation marks a significant triumph for our district specifically. The Grade Separation project at Allen and Vanhorn in Woodhaven would become eligible for increased prioritization based on established criteria. I am committed to continuing my advocacy for the completion of this project, and my office stands ready to provide any necessary assistance to ensure its realization.
"By addressing rail grade separation issues, we are not only enhancing transportation efficiency but also improving safety and accessibility for our communities. The passage of this legislation highlights our dedication to the betterment of Michigan's infrastructure and the well-being of its residents. I will continue working on behalf of our region, and I am looking forward to this bill being signed into law soon."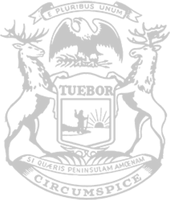 © 2009 - 2023 Michigan House Republicans. All Rights Reserved.
This site is protected by reCAPTCHA and the Google Privacy Policy and Terms of Service apply.