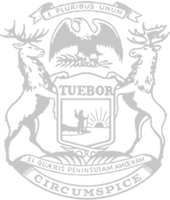 Kahle celebrates two bill signings as she completes final term
RELEASE
|
December 23, 2022
New laws improve telepsychology access, outlaw organ transplant discrimination
State Rep. Bronna Kahle (R-Adrian) celebrated the signing of her last two bills today before her final legislative term comes to an end on Dec. 31.
The first bill, House Bill 4762, ensures individuals cannot be refused organ transplants, or be given reduced priority on the organ transplant list, based solely on their disability.
Although federal law bans organ transplant discrimination based on the presence of a disability, there are still instances of denied transplant surgery or referrals to transplant centers due to confusion in the law. States across the nation are enacting their own laws to address the issue, Kahle's plan adds Michigan to that list.
"Discrimination against a person with a disability, for any reason, is ethically wrong. Every person, regardless of ability, has the right to equal access to organ transplants and a renewed chance at living full and active lives," said Kahle, who chairs the House Health Policy Committee. "This new law ensures those living with physical and cognitive disabilities receive the same life-saving measures as anyone else."
The second bill, HB 5488, enters Michigan into the Psychology Interjurisdictional Compact (PSYPACT), helping improve the state's shortage of mental health workers and patients' need for better access to telepsychology.
An interstate compact establishes a legal relationship between two or more states to address common problems. The PSYPACT was developed in 2015 to increase patient access to behavioral health care by allowing licensed psychologists to practice telepsychology and temporary in-person services across state lines.
Prior to the signing of Kahle's bill today, Michigan psychologists were required to be licensed any in state where they provided telepsychology services to patients. The compact changes that requirement by allowing one state license to be accepted in all other PSYPACT states. Currently, 27 states have enacted legislation to join the PSYPACT.
"The COVID-19 pandemic highlighted the shortages of health care workers across the country," Kahle said. "The PSYPACT addresses that shortage in the mental health care field, providing continuity of care between states and providing Michigan patients with the benefit of increased psychiatric telehealth services."
With the increased shift towards expanding telemedicine, the practice of telepsychology is viewed as a way for psychologists to deliver timely and effective interventions, including for populations that may currently be underserved due to their rural location, lack of available psychologists, or existing stigma to seeking behavioral health care.
"I want to thank the people of Lenawee County for the trust they put in me for six years," Kahle said. "I have advocated for us with every vote I cast and listened to the needs of our communities with every bill I introduced. It's so rewarding to step down from my post with two more laws on the books, especially with policies that continue my mission to lift up people and improve health care in Michigan."
Today's bill signings bring Rep. Kahle's total number of public acts to 18. The outgoing representative will soon take on a new role as president and chief executive officer of the Lenawee Community Foundation starting Jan. 2.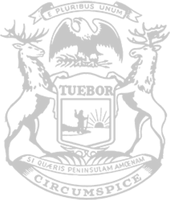 © 2009 - 2023 Michigan House Republicans. All Rights Reserved.
This site is protected by reCAPTCHA and the Google Privacy Policy and Terms of Service apply.