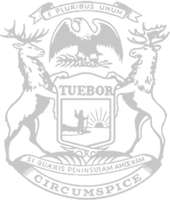 Leader Hall: Legislature must keep confronting failures of unemployment system
House Republican Leader Matt Hall, of Richland Township, issued the following statement after Michigan's nonpartisan Office of the Auditor General released another audit of the Unemployment Insurance Agency's failures during the COVID-19 pandemic, its fourth in a series of five that was initiated in 2020 after Hall and other legislative leaders requested a review:
"The shift of power in state government is no excuse to sacrifice accountability. When the people of Michigan were struggling, the unemployment agency failed jobless workers who really needed help, cut corners, and wasted billions of taxpayer dollars to fraud and mistake.
"As chair of the Joint Select Committee on the COVID-19 Pandemic, I held these failed bureaucrats accountable and worked to fix our unemployment system for the working families who needed it most. This latest nonpartisan audit has only shed a brighter spotlight on the chaotic mess in Gov. Whitmer's administration.
"Oversight is more crucial now than ever. This is no time for Democrats to let the foot off the gas and let down the people of our state who were harmed by the unemployment agency's incompetence and who are still at risk. And before there's any discussion of expanding unemployment benefits, step one must be fixing the system to prevent fraud. Expanding the broken system would let fraudsters steal even more from Michigan taxpayers."
In August of 2020, Hall and Sens. Aric Nesbitt and Ed McBroom sent a letter to the auditor general requesting a comprehensive review to examine the UIA's staffing policies, security protocols, processing of claims, and fraud mitigation efforts.
Previous audits in the series estimated that the UIA wasted roughly $3.9 billion in improperly paid benefits and did not respond to known issues in a timely manner. The auditor general also highlighted a poor leadership tone at the agency that contributed to the agency's issues.
###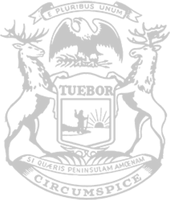 © 2009 - 2023 Michigan House Republicans. All Rights Reserved.
This site is protected by reCAPTCHA and the Google Privacy Policy and Terms of Service apply.