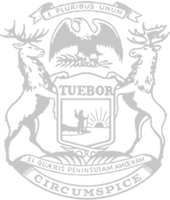 Legislature approves Rep. Fink plan to improve state's elections process, clean up voter rolls
RELEASE
|
September 29, 2022
The Michigan Legislature advanced common-sense election reforms introduced by state Rep. Andrew Fink (R-Adams Township) on Wednesday.
The plan requires monthly voter roll clean-up by the Secretary of State and local clerks – allowing clerks to remove dead citizens from the qualified voter file (QVF).
The QVF is the official file of all eligible voters in the state of Michigan. Outdated information in the QVF caused problems in 2020 when the Secretary of State mailed absent voter applications to all voters in the file and numerous households reported receiving applications for people who have been deceased for years. Fink's bill also requires clerks to check death records daily in the weeks leading up to an election.
"The people of Michigan have made it abundantly clear that they want to see improvements to election integrity," Fink said. "They want to be able to have faith in the process. Requiring the regular removal of deceased voters from our voter file is a long overdue step."
Other election integrity measures were added to the plan during the Senate's deliberation of the bill. The plan now also creates a chain of custody for absent voter ballots and creates more robust documentation for ballot box retrievals.
The documentation will include the date ballots are collected from each drop box, the number of ballots collected, who collected them and where the drop box is located. For municipalities that do not pre-process ballots, clerks must maintain a record of absent voter ballots that were delivered to counting boards or precincts.
"There is still work to do to reform election laws, but I'm glad we've been able to make progress on some important issues," Fink said.
The plan received final legislative approval and now moves to the governor's office to be considered for state law.
###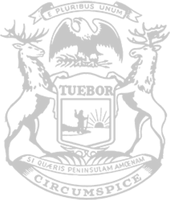 © 2009 - 2023 Michigan House Republicans. All Rights Reserved.
This site is protected by reCAPTCHA and the Google Privacy Policy and Terms of Service apply.