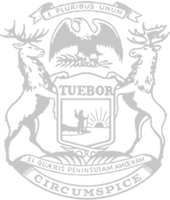 New Rep. Thompson plan will protect private data, state interests and national security
RELEASE
|
September 28, 2023
State Rep. Jamie Thompson, of Brownstown, is part of new legislation protecting the state from potentially harmful foreign adversaries.
The new plans would stop sensitive data from being stored on servers that might be owned by foreign entities of concern, prevent concerning entities from buying Michigan farmland near military bases, protect against certain manipulation of school curriculums, and more. These foreign adversaries include China, Russia, Iran, Cuba, Syria, North Korea, Venezuela and any agency or entity deemed to be under significant control of any of these nations.
"People expect national security interests to be secure and protected," Thompson said after joining fellow Republican legislators in unveiling the proposals on Wednesday. "Michigan should be a leader on this front. This is not an effort to chase off opportunities for our state or villainize a group of people. It is a set of needed checks and guardrails to counteract harmful influence from foreign governments that could threaten our state's economy and stability."
Thompson's bill specifically requires all health care providers to utilize only electronic health record technology that is physically maintained in the United States or Canada in storing patient medical information and prohibits the use of any third-party computing facilities in any other foreign countries.
"As a licensed practical nurse, this move makes sense in terms of protecting sensitive information," Thompson said. "Continued advancements in technology saves lives and makes the jobs of medical professionals easier. But people should know that their medical information is not being accessed by third parties in countries who are open about their disdain for American interests or have demonstrated hostility toward America."
Thompson underscored a flurry of concerning activity related to potential foreign influence both in Michigan and across the country as the basis for other elements of the plan.
Gotion Inc.'s planned electric vehicle plant near Big Rapids is less than 90 miles from Camp Grayling, the U.S.' largest National Guard training facility, and only five miles from the Big Rapids National Guard Armory. Gotion was founded in China in 2006 and remains one-third Chinese-owned. Zhen Li, chairman and CEO of Gotion, is a member of the Chinese People's Political Consultative Conference National Committee – a high-ranking advisory body to the Chinese Communist Party.
A Chinese-based manufacturer with documented links to the Chinese Communist Party tried to purchase farmland near the Grand Forks Air Force Base in North Dakota before the plan was struck down by local officials earlier this year.
The plans unveiled today will soon be formally read into the record.
PHOTO INFORMATION: State Rep. Jamie Thompson (second from right) joins fellow bill sponsors on Wednesday, Sept. 27 for a press conference unveiling legislation that will stop potentially harmful foreign influence in Michigan.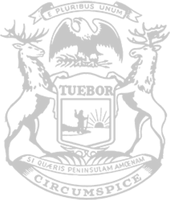 © 2009 - 2023 Michigan House Republicans. All Rights Reserved.
This site is protected by reCAPTCHA and the Google Privacy Policy and Terms of Service apply.