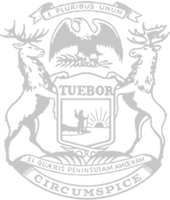 Rep. Beeler: Additional $750M for Ford-CATL factory makes deal worse for taxpayers
RELEASE
|
February 23, 2023
Expanded Whitmer administration proposal weakens return on investment
State Rep. Andrew Beeler on Thursday criticized Gov. Gretchen Whitmer's administration for adding $750 million in taxpayer funding to a previously announced plan to pay to help Ford Motor Co. establish a new electric vehicle battery plant in Marshall.
Ford and state officials made the request for additional funding, which would pay for infrastructure related to the plant, at a Wednesday morning committee hearing. The new request comes more than a week after the initial announcement of a deal to create 2,500 jobs using $1 billion in state incentives. Beeler, R-Port Huron, said expanding the proposal to $1.8 billion "weakens the already dismal return on taxpayer dollars."
"Gov. Whitmer somehow negotiated an even worse deal for Michigan taxpayers than she initially let on — keeping almost a billion dollars secret for more than a week," Beeler said. "After the governor lost a Ford plant to a state without an income tax in 2021, she now seems desperate to spend as many taxpayer dollars as possible as long as she can secure a deal for her corporate friends. Meanwhile, she wouldn't even be honest with the Michiganders who have to pay her outrageously expensive price tag."
Beeler also criticized the governor's pattern of planning the state economy from her office in Lansing.
"History shows that planning an economy from a desk result in disaster," Beeler said. "It didn't work during the Great Depression, it didn't work in the Soviet Union, and it certainly won't work here. It is about time that the governor let the free market work for businesses in Michigan instead of doling out cash payments."
The Whitmer administration and Ford first announced a deal last week to provide the auto manufacturer $210 million in funding, $772 million in tax breaks, and a $36 million state loan. At the time, state economic development officials hinted at the possibility of additional spending requests, but the $750 million increase was not publicly disclosed until the Wednesday committee meeting.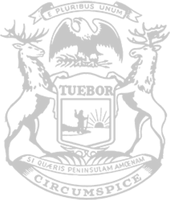 © 2009 - 2023 Michigan House Republicans. All Rights Reserved.
This site is protected by reCAPTCHA and the Google Privacy Policy and Terms of Service apply.