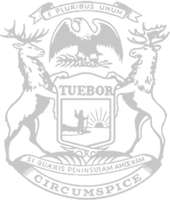 Rep. Beeler: Democrats vote to treat Michigan seniors unfairly
State Rep. Andrew Beeler on Thursday blasted Democrats for adopting legislation to skew the tax code and give favorable treatment to some seniors over others, while delaying relief.
"Inflation and economic downturn have hit seniors living on a fixed income the hardest," said Beeler, R-Port Huron. "Things like in-home care, medical care, nursing homes, and prescription drugs are all more expensive today than they were a year ago. If this legislation is truly designed to give Michigan seniors tax relief, it is a complete failure."
Before passing House Bill 4001, the Democrats rejected Beeler's proposed amendment to provide fair tax savings to Michigan seniors that wouldn't treat retirees differently based on their source of retirement income. Beeler's proposal would also have offered relief to working seniors.
"This bill will unfairly discriminate against those who have earned their retirement from the private sector," Beeler said. "The idea that whether or not you worked for the government determines the size of your tax cut is appalling and intellectually incoherent. When nearly two million Michigan seniors need relief, this legislation singles out a select few of them to provide the most relief. It's bad policy, and it's unfair."
Beeler's amendment echoed his own plan, contained in HB 4008, which would enable seniors 67 years and older to deduct $40,000 of all income from the state income tax, or $80,000 for couples filing jointly. The plan would further enable seniors ages 62 to 66 to deduct $20,000 of retirement income for individuals or $40,000 for joint filers. The deduction amounts would increase with inflation.
Beeler also criticized the Democrats for taking years to implement the relief fully. Beeler's proposal would fully take effect in tax year 2023, while theirs will take until 2026 to be fully implemented.
"The principal cuts laid out in this bill will not be fully implemented until 2026," Beeler said. "That's an unnecessary delay in providing support on these seniors' ability to buy their medication and pay their bills. This wait is completely correctable, and yet this bill has remained unchanged."
###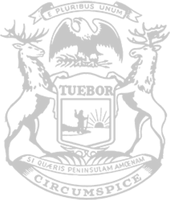 © 2009 - 2023 Michigan House Republicans. All Rights Reserved.
This site is protected by reCAPTCHA and the Google Privacy Policy and Terms of Service apply.