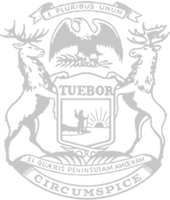 Rep. Beeler: Governor pushes higher costs on Michiganders, praises wasteful spending
State Rep. Andrew Beeler on Wednesday criticized the governor and Michigan Democrats for pushing policies that will force higher costs on Michigan residents and businesses.
In her "What's Next" address, the governor touted wasteful pork projects Democrats approved in their budget, which will require an income tax hike to pay for everything. She also called for new carbon-free energy mandates that will lead to higher electricity rates and a new payroll tax on employers and employees.
"With her emphasis on wasteful spending and costly policies, the governor announced in no uncertain terms that Democrats will keep pushing for higher costs this fall," said Beeler, R-Port Huron. "After signing off on a bloated state budget, the governor decided to celebrate the shady pork projects given out to Democrat areas on the taxpayer dime. Democrats will have to raise the income tax to pay for all the waste.
"But the governor and her party aren't content with the income tax hike. They're crafting an agenda that will lead to even more expenses for Michiganders. Unrealistic carbon-free energy mandates will take hefty costs to implement, and residents will see their electricity rates go up to pay for it. Then, a new tax on workers and businesses will slash wages and lead to higher prices for everyone, all to subsidize a new, ineffective leave-time program run by government bureaucrats. More government waste, burdensome new mandates, and higher taxes are the exact opposite of the policies Michiganders need to make their lives more affordable."
Democrats baked a future income tax hike into their $82 billion budget, and the Whitmer administration is currently fighting in court to raise the income tax rate come January.
In her speech, the governor called to mandate 100% carbon-free electricity production on a tight timeline — a premature shift that will make basic electricity more expensive. Although the governor's proposal offered few details, there is legislation currently pending on the issue. House Democrats have introduced House Bills 4759-4761, which would mandate carbon-free electricity by 2035, forcing utilities to waste money to meet the deadlines and increasing electricity costs for residents and local businesses.
The governor also called for a costly program paid for by a new tax on both employers and employees, again with few details. However, House Bills 4574-4575 would create a new 15-week paid vacation program, modeled after Michigan's broken, fraud-riddled unemployment system and funded by a new tax on businesses and workers, with up to 50% of the tax taken directly from workers' paychecks. The tax will undoubtedly force local job providers to raise prices to cover increased costs.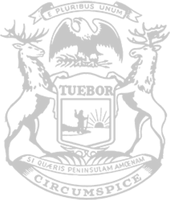 © 2009 - 2023 Michigan House Republicans. All Rights Reserved.
This site is protected by reCAPTCHA and the Google Privacy Policy and Terms of Service apply.