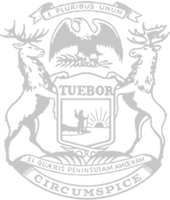 Rep. Beeler: Governor still misses the mark on tax relief
State Rep. Andrew Beeler, R-Port Huron, on Wednesday issued the following statement after Gov. Gretchen Whitmer's annual State of the State address:
"Michiganders have been put in a tight spot, cornered by rising prices. Republicans are working to provide relief, but Gov. Whitmer is still missing the mark. Part of our Republican relief plan would help seniors keep more of their hard-earned money; we're focused on providing fair tax relief for retired and working seniors — relief that won't take years to phase in.
"The governor, however, seems stuck in her ways. She insists on making an uneven playing field for Michigan seniors, based solely on what kind of retirement income they have. Michigan's senior citizens deserve better.
"And Gov. Whitmer seems to have a mixed message about respecting Michigan taxpayers. Not only is her relief proposal unfair, but she also wants to spend state resources recklessly. If she cares about relief for taxpayers, the governor shouldn't get caught up in throwing the people's money at large corporations, especially not any company tied to the Chinese government."
Beeler is the sponsor of House Bill 4008, the Republican plan to increase savings for seniors 67 years and older on all income and offer new savings for seniors ages 62 through 66 on retirement income, without unfair treatment for some retirees.
Recently, Beeler criticized Gov. Whitmer for seeking to use taxpayer dollars to entice a project involving a Chinese company to Michigan. The governor touted taxpayer-funded business projects in her address.
###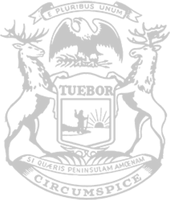 © 2009 - 2023 Michigan House Republicans. All Rights Reserved.
This site is protected by reCAPTCHA and the Google Privacy Policy and Terms of Service apply.