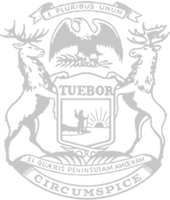 Rep. Beson calls for more efficiency, security within key government program
State Rep. Timmy Beson is supporting a newly introduced House Resolution that works to make sure a critical government program is working as intended – instead of needlessly being exposed to fraud.
House Resolution 127 urges Congress to pass legislation and work with the United States Department of Agriculture to develop rules and implement more thorough security measures to reduce the amount of fraud in the Supplemental Nutrition Assistance Program (SNAP), which provides resources for low-income individuals and their families who would otherwise be unable to afford enough food to feed themselves.
In May, Attorney General Dana Nessel announced charges for a group accused of making at least $4 million in fraudulent purchases by stealing benefits from over 8,000 electronic benefit transfer (EBT) cardholders.
"When fraud occurs, it takes benefits from people who desperately need them," Beson said. "We should be making sure government programs are efficient and effective for taxpayers who help fund them and for people who need these resources while they get back on their feet. We have seen programs in Michigan over the past few years get taken advantage of because proper protocols weren't in place or weren't being followed. It's time to address these issues now before taxpayers are footing the bill for more mistakes later."
Antiquated technology and limited oversight from the U.S. Department of Agriculture have made problems with SNAP worse. Instead of updating technology to protect beneficiaries, the USDA simply issues warnings that SNAP's EBT cards, which still use the old magnetic stripe technology, can be skimmed by scammers.
The resolution urges the USDA to implement new technology by switching EBT cards from magnetic stripe cards to chip-enabled cards and requiring additional identity verification.
"This isn't about taking benefits away from anyone. It's about ensuring those resources are there when they're needed instead of wasted away through fraud," Beson said. "I will continue working for common-sense solutions that help government deliver a better product to the people."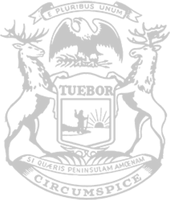 © 2009 - 2023 Michigan House Republicans. All Rights Reserved.
This site is protected by reCAPTCHA and the Google Privacy Policy and Terms of Service apply.