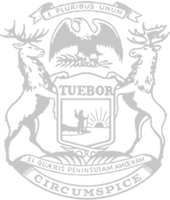 Rep. Beson, House Principle Caucus: Democrats look to reward Big Labor allies, neglect Michiganders
Elections Committee passes plan to collect political contributions with public resources
Republican legislators on Tuesday called out bills from House Democrats that would create carveouts to help prop up the financial and political power of union bosses.
The House Principle Caucus, consisting of state Reps. Timmy Beson, Andrew Fink, David Martin, Luke Meerman, and Mark Tisdel raised alarm about a package of bills as the House Elections Committee approved legislation to let unions use state and local governments to collect political contributions from public employees — part of a broader package that would also use state taxpayer dollars to reimburse union members for dues.
"Lansing Democrats are pushing policies designed to aid their political allies at the expense of the people of Michigan," Fink said. "They're looking to fund union bosses with taxpayer dollars and collect political contributions through government agencies. This self-serving legislation helps the Democrats' most powerful supporters when our state government should be working to support Michiganders as they live, work, and raise their families."
The lawmakers decried the radical proposals, which come after Democrats gave huge wins to their union allies earlier this year by repealing Michigan's right-to-work law, which ensured workers were free to choose whether to join a union, and by reinstating prevailing wage requirements for state-funded construction, which will increase costs and open Michigan contractors to frivolous lawsuits and complaints.
"Already, Democratic politicians have taken choices away from hard-working Michiganders and enabled frivolous legal action against small businesses," Tisdel said. "I hope Democrats will turn a corner and find ways to work across the aisle and pursue common-sense policies to help everyday Michigan residents — instead of letting Big Labor pig out on big perks."
A majority of House Democrats introduced the package of bills in March, only a day after the House first voted to repeal right-to-work. House Bill 4234, sponsored by the chair of the House Elections Committee, would allow state and local governments to use taxpayer resources to collect political contributions for unions directly from government employees' wages. The original bill would also have allowed unions to make unlimited independent expenditures in support of their favored candidates and skirt caps on direct contributions to candidates' campaigns, although the version passed out of committee removed that change, at least for the present.
"Lansing Democrats are piggybacking off of their right-to-work repeal and are getting creative with how they can support their union friends," Meerman said. "The bills that passed the Elections Committee are politically motivated and solely benefit union bosses and their allies. Policy like this does nothing to address the needs of Michigan families that are struggling to provide for their families in our inflationary economy."
Another bill in the plan, currently before the Tax Policy Committee, would subsidize union dues with taxpayer funding. HB 4235 would create a fully refundable tax credit to reimburse people for union dues, meaning a union member would actually get a check from the state if union dues exceeded the person's state income tax liability for the year. Unions contributed roughly $5.6 million to Michigan Democratic officials' campaigns in the 2022 election cycle.
The Republican lawmakers formed the House Principle Caucus in 2022 to emphasize issues that will help all Michiganders freely work, raise their families, and practice their faith. The caucus draws attention to relevant legislation and works with other House Republicans to support beneficial proposals and oppose problematic ones.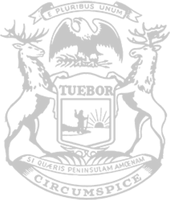 © 2009 - 2023 Michigan House Republicans. All Rights Reserved.
This site is protected by reCAPTCHA and the Google Privacy Policy and Terms of Service apply.