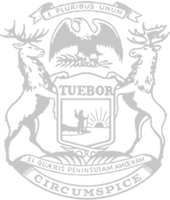 Rep. Beson standing up for local communities, families amidst expensive energy plans
RELEASE
|
September 26, 2023
State Rep. Timmy Beson is pushing back against a green energy plan in the Legislature that will raise costs for families and strip away local input on future projects in local communities.
House Bills 4759-61 currently in the Legislature would require a 100% renewable and mostly carbon-free standard in Michigan by 2035 – closing several power plants and offering few specifics on how the state would go about meeting its energy demands. Senate Democrats have discussed similar legislation pushing for the costly mandates.
"People are already dealing with high costs for gas and groceries. Now a plan is being pushed that would significantly raise the cost of energy for hard-working people and their families," said Beson, of Bay City. "Many of these energy initiatives are already being phased in over time and utilizing all forms of energy will help address affordability and reliability. Rushing this plan and having state government force the issue is going to be a very costly proposition for families. This is not practical."
To accelerate the carbon-free standard, the plans would shift the power to permit major solar projects from municipalities to state government. Beson specifically took issue with this component of the proposal.
"This move would cast aside critical local input and lessen the role of local elected officials who know their communities and talk to people about their priorities," Beson said. "A lot of local entities already have zoning laws in place that work for their areas, including for energy infrastructure. I strongly disagree with how these bills insert state government into decisions that would be best made at the local level."
The bills remain under consideration in the House Energy, Communications and Technology Committee.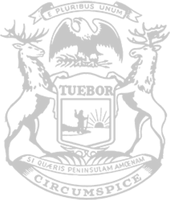 © 2009 - 2023 Michigan House Republicans. All Rights Reserved.
This site is protected by reCAPTCHA and the Google Privacy Policy and Terms of Service apply.