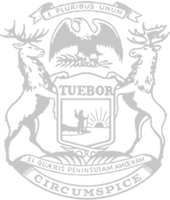 Rep. Bollin pushes back against irresponsible spending in state budget
State Rep. Ann Bollin, Republican vice chair of the General Government budget subcommittee, today called on House Democrats to work with her to craft a fiscally sound and sensible budget that reduces debt, limits long-term liabilities, sets money aside for a rainy day, and meets the state's constitutional obligations.
Bollin, R-Brighton Township, gave a speech in opposition to House Bill 4292, the general government appropriations bill, and called for changes to the plan. The general government budget includes multiple departments including the Attorney General, SOS, Legislature, Treasury, and the Auditor General.
"The budget presented by House Democrats grows government – exponentially increasing the number of state employees and the size of department budgets," Bollin said. "It adds to bureaucracy, leaves little on the balance sheet to meet our known constitutional obligations and fails to set aside enough for a rainy day."
Last November, Michigan voters approved Proposal 2, which includes new policies like providing nine days of early voting. Bollin said the funding set aside for local clerks to implement these changes is woefully inadequate. She pushed for $50 million to address the unfunded mandate of nine days of early voting.
Bollin also continues to advocate for additional funding to pay down the pension debt of local schools and municipalities, which the state has a constitutional responsibility to pay.
Finally, Bollin objected to actions taken by House Democrats to eliminate reports that require state departments to show how public tax dollars are being spent. For example, reports about the state's pension debt, road bond debt, the millions of taxpayer dollars spent on IT contractors, and the number of state employees working remotely have all been eliminated
"The state budget should support the essential services that protect the public's health, safety, and welfare – not the priorities of special interests or political allies," Bollin said. "I look forward to the opportunity to roll our sleeves up, come together and craft a budget that meets the most important needs of Michigan families. Until take happens, I cannot support this budget."
###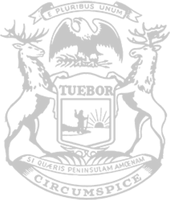 © 2009 - 2023 Michigan House Republicans. All Rights Reserved.
This site is protected by reCAPTCHA and the Google Privacy Policy and Terms of Service apply.