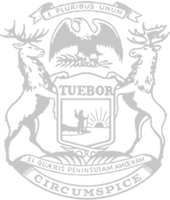 Rep. Bollin raises alarm after additional state funding is awarded to Ford's Marshall project
RELEASE
|
September 27, 2023
Representative emphasizes need to protect taxpayers after construction is paused
State Rep. Ann Bollin today expressed frustration over the Michigan Strategic Fund's release of an additional $65 million related to the Ford battery plant project in Marshall, which on Monday announced a temporary pause in construction.
Bollin, R-Brighton Township, has consistently voiced objections to spending $1.7 billion in taxpayer funding on the project, citing concerns over poor return on investment and the unpredictability of state-sponsored economic development. She remains committed to ensuring that taxpayer dollars are safeguarded and potentially recovered should Ford decide to relocate the plant elsewhere.
"The timing of potentially approving another $65 million from the Michigan Strategic Fund while Ford has halted all work on the battery plant is cause for serious concern," Bollin said. "We must prioritize taxpayers and prevent their hard-earned dollars from being thrown into a financial hole, especially when there is uncertainty surrounding the project's future."
When announcing plans to pause construction on Monday, a Ford spokesperson cited a loss of confidence in the company's ability to "competitively operate the plant."
Bollin pointed to concerns about ongoing legislative efforts to implement an extreme energy mandate, which could lead to increased electricity costs for businesses and residents.
"We all want Ford, a great Michigan company, to invest in our state for its future," Bollin said. "However, the best way to achieve this is by creating an economic environment where businesses like Ford can thrive. I don't believe that the policies currently being pushed by the legislature will create that conducive environment.
"We have a responsibility to the people of Michigan to be diligent stewards of their financial resources. Releasing additional funds in the midst of project uncertainties is not in the best interest of our residents."
Bollin noted that this situation underscores the wisdom of incorporating claw-back provisions and other safeguards in 2021 when the Legislature established the Strategic Outreach and Attraction Reserve (SOAR) fund – one of the mechanisms later used by the Whitmer administration to fund the incentive awarded to Ford.
"We must do everything possible to ensure that our taxpayers are made whole and not burdened any further," Bollin said. "If the Ford project falls through, I am committed to ensuring that any tax dollars already disbursed are returned."
###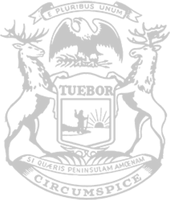 © 2009 - 2023 Michigan House Republicans. All Rights Reserved.
This site is protected by reCAPTCHA and the Google Privacy Policy and Terms of Service apply.