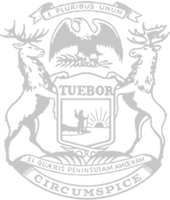 Rep. Borton: Democrats shamefully attempt to censor Republican communications
RELEASE
|
September 28, 2023
Republican Caucus Chair Ken Borton today pushed back on new mass communication policies implemented by House Democrats.
"Speaker Joe Tate's office will now be 'working with' the official House Business Office staff to approve any and all mass communications from lawmakers," said Borton, of Gaylord. "I was first elected to Lansing in 2020 when Republicans held the majority in the House. During my years in the majority, nobody from our side of the aisle ever tried to force these nonpartisan staff to control the minority's messaging. As elected officials, it's not in our job description to control and monitor communications from the other party. Now, I can't send a newsletter or share my thoughts on social media without the approval of the Democrats. Mass communications is no longer a nonpartisan operation."
It's common for legislatures to have a list of rules for what is and is not allowed in state-funded mass communications materials. However, this has historically been handled by an impartial business office and the restricted speech has never been so specific, according to Borton.
"We can't use words such as 'irresponsible' or 'bloated' or 'China,' or terms like 'special interest,'" Borton said. "These words are basic and commonly used vocabulary by both sides of the aisle in government, and sadly, they fit the policies being pushed by this Democrat majority. This extremely oppressive measure is not just outrageous, but also hampers my ability to accurately convey what's happening in the capital city to people back home. It's a shameful attempt by Lansing Democrats to continue working under the cloak of darkness rather than reaching across the aisle. I will continue to communicate honestly with Michiganders despite this tyrannical supervision."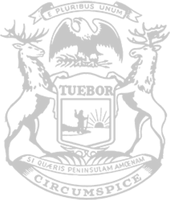 © 2009 - 2023 Michigan House Republicans. All Rights Reserved.
This site is protected by reCAPTCHA and the Google Privacy Policy and Terms of Service apply.