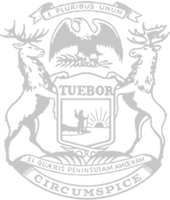 Rep. Borton opposes plan to hike fees for government services
RELEASE
|
September 27, 2023
State Rep. Ken Borton recently voted against a slew of bills to increase various state fees — a follow-up move to help pay for the massive $82 billion budget for the fiscal year that begins Oct. 1st.
"Instead of stretching wallets even more thinly during times of rampant inflation and today's high cost of essentials, we should be helping Michigan residents," said Borton, of Gaylord, who serves on the House Appropriations Committee. "These are the folks who actually bring tax dollars into our state, and we're penalizing them for their hard work. We had an $82 billion budget and as a member of the Appropriations Committee, I can tell you firsthand that we had a prime opportunity to help struggling Michiganders without raising these fees. We are still waiting on ethical questions to be answered by our chairwoman about how this spending was decided, so it's wrong to fund it all by hiking fees for basic governmental services. We should work together to develop a better plan to help, not hamper, Michigan residents."
House Bills 4988-4997, 5003-5004, and 5006-5007, which the Democrat-controlled House passed this week, raise certain fees and block other fees from rolling back to lower levels.
For example, the legislation would raise the commercial look-up fee for Secretary of State records to $15. Another example is the cancelation of a scheduled decrease in application fees for occupational licenses. Borton supported various Republican-proposed amendments, such as one to strike the 25% increase for businesses and residents seeking to obtain important vehicle records. The amendments, which would have retained the current $11 rate, were defeated on a party-line vote.
Borton's concerns over Appropriations Chair Angela Witwer's quick passage of the fee increases comes after multiple potentially unethical conflicts of interest have been reported.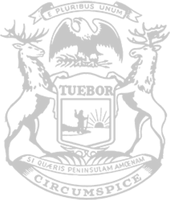 © 2009 - 2023 Michigan House Republicans. All Rights Reserved.
This site is protected by reCAPTCHA and the Google Privacy Policy and Terms of Service apply.