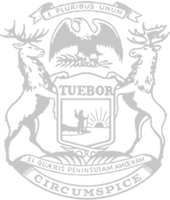 Rep. Bruck introduces plan to protect Michigan from harmful foreign influence
RELEASE
|
September 29, 2023
State Rep. Will Bruck this week announced a comprehensive plan to protect Michigan's residents, security, and economy from foreign entities of concern.
Bruck, R-Erie, said many people have concerns about the Chinese Communist Party's growing influence in Michigan. One specific concern involves Michigan schools and universities maintaining relationships with educational groups, like Confusions Institutes, that are funded by the CCP, which Bruck's bill would protect against.
"As a veteran who fought to uphold the freedoms and values we all hold dear, I firmly believe that our schools should always be places where ideas can flow freely, without any outside interference," Bruck said. "We must be very careful to make sure that foreign groups, especially those with their own hidden agendas, don't interfere with the way we educate our students."
Bruck's legislation, House Bill 5069, will ensure public colleges and universities do not accept grants conditioned upon an anti-American agenda from foreign countries of concern.
Another concern addressed by the larger plan surrounds Michigan State Police using drones purchased from foreign entities.
In 2018, the U.S. Department of Defense banned the use of all commercial off-the-shelf drones, regardless of manufacturer, due to cybersecurity concerns. The following year, Congress passed legislation specifically banning the purchase and use of drones and components manufactured in China.
Bruck also highlighted security breaches disclosed by the U.S. Department of Veterans Affairs in 2013 during which hackers with ties to the Chinese military accessed databases containing the personal identifying information of millions of U.S. veterans.
"Protecting the digital information held by our government is paramount," Bruck said. "With the knowledge that foreign adversaries, such as the Chinese government, have breached U.S. databases before, it's critical that we remain vigilant."
House Bills 5066-5067 would prohibit state and local governments from using dangerous foreign technology, such as drones, as well as state contracts that could provide personal information to dangerous foreign entities.
Other bills in the package would:
Prevent foreign entities of concern from collecting sensitive information by blocking prohibited apps on government devices.
Prohibit public bodies from entering into constraining agreements with foreign countries of concern.
Ensure public economic incentives are not awarded to foreign entities of concern.
Protect the personal health information of Michigan residents by ensuring health care record technology is physically maintained in the U.S. or Canada.
Protect the safety of Michiganders by preventing entities of concern from purchasing land and surveilling military bases and other critical infrastructure.
Each of the bills in the package applies to all of the dangerous entities included on the federal watch list: The People's Republic of China, the Russian Federation, the Islamic Republic of Iran, the Democratic People's Republic of Korea, the Republic of Cuba, the Venezuelan regime of Nicolas Maduro, and the Syrian Arab Republic.
In addition to the legislation, Bruck has formed the Michigan Legislature's Working Group for National Security. The working group, which is open to bipartisan participation, will delve into assessing potential threats, provide information and explanations to their legislative colleagues and the public, and guide statutory and regulatory reforms.
###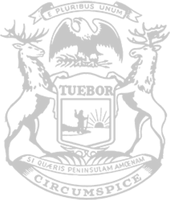 © 2009 - 2023 Michigan House Republicans. All Rights Reserved.
This site is protected by reCAPTCHA and the Google Privacy Policy and Terms of Service apply.