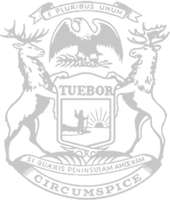 Rep. Damoose approves budget to support Northern Michigan, Eastern UP
Budget also saves billions of taxpayer dollars for possible tax cut
State Rep. John Damoose today approved a budget that helps the people of Northern Michigan and the Eastern Upper Peninsula by using their tax dollars wisely and supporting critical expansions at local medical facilities.
The plan will fund state government for fiscal year 2023, which begins Oct. 1 of this year, while saving billions of dollars that could be used to enable tax relief for Michigan taxpayers. Already this year, the Legislature has approved multiple bipartisan tax relief plans — a gas tax pause and two proposals for income tax relief — but the governor vetoed all three efforts.
"As a legislator, my focus will always be the people of Northern Michigan and the Eastern Upper Peninsula," said Damoose, R-Harbor Springs. "This balanced budget will help the spectacular people of our region, whether ensuring students receive fair funding for their education, or saving taxpayers' resources — and possibly returning them very soon."
In addition to savings for possible tax relief, investments and debt reduction efforts will conserve resources entrusted to the state by Michigan residents. A $180 million deposit will bring the balance of the state's "rainy day fund" above $1.5 billion. The plan puts down a total of roughly $2.6 billion to reduce the debt of public retirement systems, including for local government employees, educators and school staff, and the Michigan State Police.
Damoose also highlighted millions of dollars in one-time funding to help hospitals and other health care facilities expand and improve services, primarily for mental and behavioral health.
"We are funding some truly transformative projects that will change the landscape for healthcare systems in Northern Michigan and the Upper Peninsula," Damoose said. "Our plan addresses the behavioral health crisis head on. These funds will enable quality care throughout our region for years to come."
Using the funding, McLaren Northern Michigan will add inpatient psychiatric beds for adolescents. Other funding will support the emergency psychiatric assessment, treatment, and healing (EmPATH) unit at McLaren's Cheboygan location. War Memorial Hospital will receive resources to increase the capacity of its inpatient psychiatric unit. Mackinac Straits Health System will use funds to build a new professional building and relocate services; the health system will also receive funds for robotic spinal surgery equipment and related costs. Further support will help Great Lakes Recovery Centers pay for costs at a women's recovery center and a men's campus.
Additionally, the school aid budget provides equal per-pupil foundation allowance funding for Michigan schools, a move that especially helps many northern school districts that received lower funding until last year's budget first included equal per-student grants. The new budget increases the amount of each grant from $8,700 per student to $9,150.
Damoose, founder and co-chair of the legislative Pro-Life Caucus, said the plan places special emphasis on funding for several efforts to protect life and support mothers and babies, an even more urgent issue following the recent Supreme Court decision in Dobbs v. Jackson, which overturned Roe v. Wade and allowed states to prohibit abortion. The budget includes $20 million for maternal health and adoption supports, including maternal navigators, pregnancy resource centers, adoption credits, adoption marketing, and more. A $750,000 appropriation will help the Legislature defend state laws in court; the House and Senate recently intervened in a lawsuit to defend a Michigan law protecting against abortion after the attorney general refused to argue the case.
"I will continue doing all I can for the cause of life," Damoose said. "Our budget will help mothers and families, encourage adoption instead of abortion, protect babies' lives, and defend our laws."
The budget, contained in House Bill 5783 and Senate Bill 845, now advances to the governor, who is expected to approve the plan.
###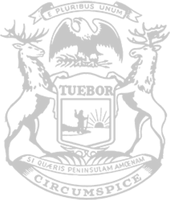 © 2009 - 2023 Michigan House Republicans. All Rights Reserved.
This site is protected by reCAPTCHA and the Google Privacy Policy and Terms of Service apply.