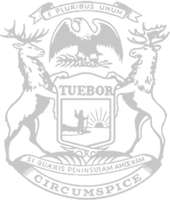 Rep. Damoose celebrates Supreme Court ruling, calls for defense of life
State Rep. John Damoose, founder and co-chair of the legislative Pro-Life Caucus, today praised the U.S. Supreme Court's decision in Dobbs v. Jackson Women's Health Organization, recognizing that the Constitution does not prohibit state governments from protecting children before birth from abortion.
The court today overturned past rulings in Roe v. Wade and Planned Parenthood v. Casey, which asserted a constitutional right to abortion and vastly rolled back the authority of states to limit abortion. Damoose, R-Harbor Springs, said the change of course will restore a proper balance between federal and state governments, allowing the people to influence abortion policy by advocating their principles and beliefs to their state legislators.
"This Supreme Court decision is great news for life," Damoose said. "The people in each state may better protect life, from conception onward. Now, the real work of the pro-life movement is just beginning. We must continue discussing with fellow citizens and elected officials the need to protect babies in the womb and end abortion. We must continue encouraging and supporting mothers in uncertain, even desperate, situations. We must pray for courage to do what is right in defense of life, wisdom to persuade, compassion to help, and strength to persevere."
In anticipation of the Dobbs ruling, two different lawsuits were previously filed in Michigan courts urging judges to recognize a state-level right to abortion and preempt enforcement of a state law that prohibits abortions in most circumstances. A Michigan Court of Claims judge already issued a preliminary injunction in one of the cases, temporarily preventing enforcement of the law while the case moves forward. Attorney General Dana Nessel refused to defend the law in court, and the Legislature intervened as a defendant earlier this month.
"Michigan provides solid protections for preborn babies, and my colleagues and I will defend our pro-life policies from baseless legal challenges," Damoose said. "Abortion is illegal under Michigan law. As the Supreme Court ruled, there is clearly no right to abortion in the U.S. Constitution. State judges should follow the Supreme Court justices' lead and follow the Michigan Constitution as written."
###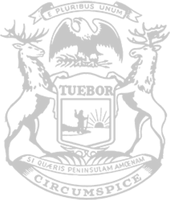 © 2009 - 2023 Michigan House Republicans. All Rights Reserved.
This site is protected by reCAPTCHA and the Google Privacy Policy and Terms of Service apply.