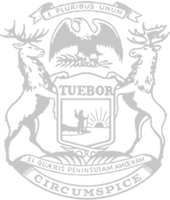 Rep. Dave Prestin condemns radical energy agenda
RELEASE
|
September 26, 2023
State Rep. Dave Prestin, of Cedar River, a member of the House Committee on Energy, Communications and Technology, today issued the following statement addressing serious concerns over the Democrats' proposed energy plan for Michigan:
"This radical plan to go carbon-neutral in such a short span of time would be extremely dangerous and costly for the Upper Peninsula. I have shared our local concerns over this unrealistic agenda to my colleagues on a nearly daily basis. One recent report shows that the plan's emphasis on electric vehicles and replacing our home appliances with electric alternatives could lead to a staggering 30% increase on our grid's demands. That would stress an already shaky infrastructure and stretch wallets even thinner at a time when so many folks are already struggling to make ends meet.
"The study's findings raise significant questions about the practicality and sustainability of the energy proposal. For instance, if we switched to 100% wind-related energy, we would need about 9,700 square miles of windfarms to meet that need – nearly equivalent to the total land area of Alger, Baraga, Dickinson and Marquette counties. This unrealistic proposal suffers from tunnel vision that doesn't consider reliability, affordability, safety, and conservation. Instead of using best available technology, it doubles down on artificial timelines, government mandates, and an insincere effort to force bad policy.
"I've said this before, but it bears repeating – maintaining grid reliability and keeping energy costs low is what matters to the people who elected me to serve them in Lansing. Our state does not have the resources for the Democrats' rushed plan. We must work together to reach a new, balanced approach instead of helping usher in this careless and unfeasible agenda that will only hamper U.P. residents."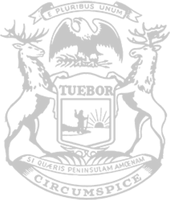 © 2009 - 2023 Michigan House Republicans. All Rights Reserved.
This site is protected by reCAPTCHA and the Google Privacy Policy and Terms of Service apply.