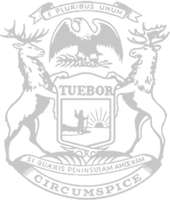 Rep. DeBoyer: Democrats once again discard legislative process
State Rep. Jay DeBoyer today criticized Democrats for shutting down deliberation on changes to critical tax relief measures and said he will not support attempts to stop tax cuts by tying irresponsible spending measures to key items like tax relief.
A law passed by the Republican-led Legislature in 2015 is expected to trigger an automatic cut to the individual income tax this year. The cut – which would return an estimated $700 million to Michigan families as they struggle with inflation – will be triggered because general fund revenues significantly outpaced inflation year over year.
Gov. Gretchen Whitmer has floated plans that work around representatives of the people and prevent the upcoming income tax cut by retroactively diverting revenues from the general fund into the Strategic Outreach and Attraction Reserve (SOAR), which is used to fund corporate projects.
DeBoyer said the moves serve as another example of Democrats not going through a formal committee process where legislation can receive input, deliberation and be properly vetted to deliver the best product for the people.
"It's never the other party that suffers when this happens. It's the people who hope to have their voices and concerns conveyed through their elected leaders who lose out," said DeBoyer, of Clay Township. "Our state is operating a surplus in the billions thanks to hard-working taxpayers who help fund state government. Our state is spending those billions, and we're ramming through vague legislation that doesn't let representatives of the people have a formal say. That's backwards and preposterous."
The maneuvers to tie corporate handouts to tax relief legislation for workers and seniors would also work around key accountability procedures that were originally established for SOAR, including legislative oversight, deliberation regarding potential projects, and transparency to ensure an effective use of taxpayer dollars.
Several amendments proposed by Republicans on Wednesday would have guaranteed lower individual income tax rates and respected the 2015 law, but they were all defeated via Democrat majority.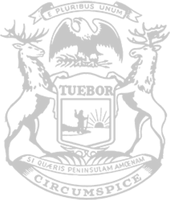 © 2009 - 2023 Michigan House Republicans. All Rights Reserved.
This site is protected by reCAPTCHA and the Google Privacy Policy and Terms of Service apply.