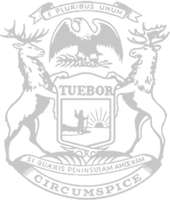 Rep. DeBoyer: Democrats' presidential primary stunt serves few, creates problems
State Rep. Jay DeBoyer today blasted Democrats for prioritizing legislation that moves Michigan's presidential primary elections up to February starting in 2024.
Senate Bill 13 would move Michigan's presidential primary from the second Tuesday in March to February 27, 2024, and to the fourth Tuesday in February in each presidential election year after 2024.
Following his attempts to speak on the issue before the full House and being denied, DeBoyer illuminated multiple issues with the advancing plan after voting against it. The first-term legislator from Clay Township said the proposal doesn't move the state forward or reflect the interests of people who are struggling with the sting of inflation.
"I'm curious as to why this is suddenly a priority for Democrats as we try to tackle real issues at the start of this term," DeBoyer said. "Trying to compete with New Hampshire and Iowa to see who can be at the forefront of the primary scene – that's where we want to put our focus right now?
"People throughout southeast Michigan and our state are seeing their finances competing with inflation. We're in constant competition with other states for the jobs of today and the cutting-edge job providers of tomorrow. We should be focused on those competitions. Those competitions matter to a lot more people than this bill will."
With over a decade of experience overseeing elections as the clerk and register of deeds for St. Clair County, DeBoyer also said the move would cause an administrative headache for county officials who are already stretched thin in many areas.
"There are serious concerns regarding the implementation of this change, including funding, voting machines, staffing and communication to voters," DeBoyer said. "In a time where we are trying to make our elections process in Michigan more effective and efficient, this bill would be a real wrench.
"I came here to deliver solutions for hardworking people and their families. I didn't plan on using this chamber to pave the way for presidential candidates."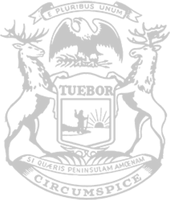 © 2009 - 2023 Michigan House Republicans. All Rights Reserved.
This site is protected by reCAPTCHA and the Google Privacy Policy and Terms of Service apply.