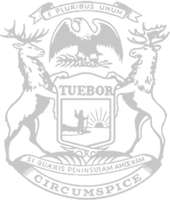 Rep. Filler stands up for survivors of crime, reintroduces plan to expand victims' rights
State Rep. Graham Filler continues to lead a bipartisan effort to better protect crime victims, give them a stronger voice in the criminal justice process, and make sure they are informed about their rights.
Filler, R-Clinton County, on Thursday reintroduced a bipartisan plan to strengthen and expand existing rights for crime victims and add new safeguards to account for modern technology.
"Supporting crime victims isn't just an act of compassion; it's a crucial step toward building a safer, more just society," Filler said. "By acknowledging their pain and working to meet their needs, we can empower survivors to heal and more forward, while also sending a message that crime will not be tolerated in our communities."
House Bills 4420-23 would:
Connect survivors of domestic violence and sexual assault with confidential supportive services and shelters.
Allow face-blurring technology when victims testify in hearings posted online.
Ensure victim impact statements can be provided remotely.
Broaden the list of crimes addressed by the Crime Victims' Rights Act to ensure victims of those crimes are afforded the rights they are due. These rights include consulting with the prosecutor about the case, discussing potential plea agreements before they are finalized, attending the trial and other court hearings, and providing an impact statement at sentencing.
Filler introduced similar legislation last year that received overwhelming bipartisan support in the House but did not make it all the way through the Senate before the end of the legislative term.
This year, Filler is working alongside Reps. Julie Rogers (D-Kalamazoo), Greg VanWoerkom (R-Norton Shores), and Stephanie A. Young (D-Detroit) to continue fighting for the rights of crime victims as judicial procedures evolve and change.
"The Legislature spends a lot of time looking at ways to reform criminals, and it's important that we don't forget about the victims of these serious crimes," Filler said. "I stand with crime victims, and I will continue fighting to make sure their voices are not silenced in the modern courtroom."
The plan has been referred to the House Criminal Justice Committee for consideration.
###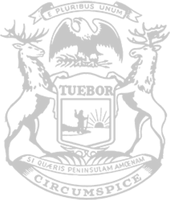 © 2009 - 2023 Michigan House Republicans. All Rights Reserved.
This site is protected by reCAPTCHA and the Google Privacy Policy and Terms of Service apply.