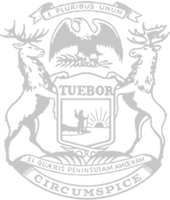 Rep. Fink advocates for Sen. Lindsey's appointment to Growing Michigan Together Council
State Rep. Andrew Fink is urging Gov. Gretchen Whitmer to appoint state Sen. Jonathan Lindsey to the Growing Michigan Together Council, a 28-member commission created to make recommendations on how Michigan can grow its population by 2050.
The governor's order requires a Republican member of the state Senate to be appointed to the council, and Sen. Lindsey was Senate Minority Leader Aric Nesbitt's nominee for the position.
Rep. Fink said Lindsey is more than qualified for the appointment.
"Sen. Lindsey is a Yale graduate and decorated soldier who chose to return to Michigan rather than pursuing a career anywhere else in the world, as he certainly could have," Fink said. "Further, as a representative for the people of several of Michigan's border communities, he knows better than anyone the toll that bad policies take on our population as our young people leave for neighboring states."
Fink also said he believes Whitmer will not appoint the senator because of past policy disagreements.
"Diverse voices on the council are necessary for its success," Fink said. "The governor is undoubtably afraid to appoint him because she fears he will push back on tax increases recommended by her liberal friends on the council. Refusing to appoint him because of their differing philosophies is superficial, foolish and a disservice to our state."
Lindsey represents the people of Michigan's 17th Senate District, which includes Cass, St. Joseph and Branch counties and parts of Berrien, Calhoun, Jackson, and Hillsdale counties.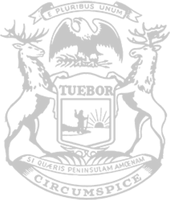 © 2009 - 2023 Michigan House Republicans. All Rights Reserved.
This site is protected by reCAPTCHA and the Google Privacy Policy and Terms of Service apply.