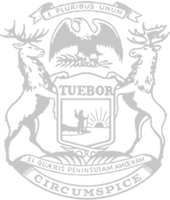 Rep. Fox: Vote Explanations 3/17/2023
This week the House voted on several Republican-sponsored bills. Here I've written the reasoning behind why I voted 'yes' on each of them.
YES on House Bill 4219 – The majority party in the Legislature appoints members to the Michigan Strategic Fund Board, which has duties to appropriate funds to various funds and grants statewide. Since the nine members are all appointed by the majority party, the minority party receives no representation on the Board. This bill would add two more members to the Board, one appointed by the House and Senate minority leaders, respectively, ensuring that for the next two years, conservative voices are heard as the state discusses appropriations. This bill from Rep. Matt Hall (R-Comstock) ensures bipartisan representation as taxpayer funds are spent.
YES on House Bill 4045 – This bill updates Michigan's criminal background check law to comply with new federal rules. Without the bill, Michigan State Police (MSP) would no longer be able to use federal data to conduct criminal background checks when MSP receives an audit this summer. HB 4045, sponsored by Rep. Kathy Schmaltz (R-Jackson), will ensure MSP can carry out important criminal background checks for employers and volunteer organizations looking to verify prospective workers. Business owners and nonprofits need these checks to ensure they are hiring safe and responsible employees, and more than that, MSP should be able to conduct basic criminal background checks.
YES on House Bills 4039, 4040, and 4137 – These three bills from Rep. Outman (R-Six Lakes), Rep. Tisdel (R-Rochester Hills), and Rep. VanWoerkom (R-Mona Shores) would exempt delivery and installation from sales and use taxes if the charges are stated separately from the initial purchase invoice. Currently, retailers are sometimes unclear on whether they need to pay sales and use taxes on delivered goods, so when the Treasury audits these retailers, it occasionally finds have they not paid enough sales or use taxes for the fiscal year. The trio of bills offer clarity on when sales and use taxes apply so business owners don't need to face costly lawsuits when they face Treasury audits.
YES on House Bills 4054 and 4055 – Similar to the above trio of bills, HBs 4054 and 4055 would clarify when sales and use taxes apply to sales of equipment used in industrial processing. Both bills would add clarity on the tax exemption for industrial processing equipment – specifically, that the producer qualifies for the exemption if it pays either the sales or use tax – and would thus make it easier for businesses to comply with the tax law. Businesses shouldn't need to jump through hoops to determine which tax exemptions they qualify for.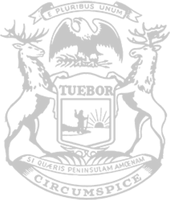 © 2009 - 2023 Michigan House Republicans. All Rights Reserved.
This site is protected by reCAPTCHA and the Google Privacy Policy and Terms of Service apply.