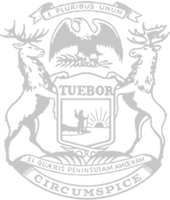 Rep. Friske condemns indictment of President Trump
State Rep. Neil Friske, a member of the House Freedom Caucus, is condemning the actions demonstrated by the New York District Attorney's Office toward former President Donald Trump. The condemnation comes after a Manhattan Grand Jury formally voted to indict President Trump.
"No former or sitting president has ever been indicted – this is something our country has never seen before," said Friske, of Charlevoix. "It's outrageous."
Rep. Friske sees this indictment as a clear crackdown by the Biden Administration and their allies against an upcoming political rival. According to Rep. Friske:
"It's completely unsettling to think we may have to witness a former president, who is currently running in the next election, perp walked on live television, and treated like a political prisoner. Maybe you wouldn't be surprised to hear about the leader of the opposition being arrested in certain developing nations, but this is America."
Rep. Friske reminds his constituents to "stand strong, and make your voices heard".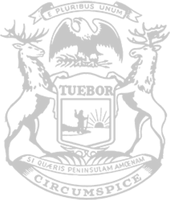 © 2009 - 2023 Michigan House Republicans. All Rights Reserved.
This site is protected by reCAPTCHA and the Google Privacy Policy and Terms of Service apply.