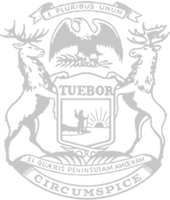 Rep. Friske introduces measure to repeal the DNR's harvest reporting order
State Rep. Neil Friske introduced a plan to repeal the state Department of Natural Resource's (DNR) order to require hunters to electronically pin-drop the locations of their harvests via the internet.
Recently, the Michigan DNR issued a controversial order requiring hunters to electronically pin-drop the locations of their harvests via the internet within 72 hours. As it stands, those who disobey the order, which was never voted on by the Legislature, face the possibility of jail time and/or massive fines.
"Many Northern Michiganders don't have access to the internet to begin with," said Friske, of Charlevoix. "How can they be legally penalized for failing to report their harvests online within three days? This order is impractical and nearly impossible to follow for the many hunters without reliable internet access in Northern Michigan."
Many of Rep. Friske's constituents partake in the Northern Michigan tradition of 'Deer Camp' for a week or more at a time, without any cell service or connection to the internet. Due to local and statewide concerns about the practicality of following this order, Friske introduced House Bill 4135 to repeal the DNR's mandate, and prevent the department from issuing further, similar orders requiring unrealistic harvest reports.
"It's not the duty of the DNR to legislate and criminalize our hunters for not having internet access," Friske said. "Hunting is extremely important to my constituents, and it is my goal to make it as easy as possible without excessive government overreach. Never should our sportsmen and women face any type of infraction regardless of how much the DNR demands exhaustively detailed information for game management."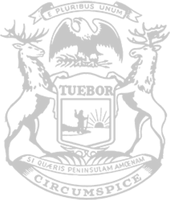 © 2009 - 2023 Michigan House Republicans. All Rights Reserved.
This site is protected by reCAPTCHA and the Google Privacy Policy and Terms of Service apply.