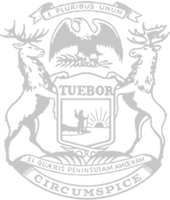 Rep. Glenn: K-12 students back to school with strong support from Michigan Legislature
RELEASE
|
September 1, 2022
Rep. Annette Glenn, R-Midland, noted that Michigan students are returning to K-12 schools with strong support approved by the state Legislature – including additional resources for mental health, building safety and teacher recruitment.
"This is an exciting time for students across Michigan to explore new opportunities," Glenn said. "The resources approved by the Michigan Legislature will help students make the most of this new school year and build a bright future for themselves, their families and communities."
Highlights of the new $19.6 billion schools budget recently approved by Glenn and her legislative colleagues include:
–A record-high per-pupil base allowance of $9,150 – an increase of $450 per student.
–School safety grants totaling $168 million to improve buildings, coordinate with law enforcement or provide a wide range of other safety-related initiatives. Another $25 million will be provided to help schools hire school resource officers.
–Mental health grants totaling $150 million to help local school districts hire support staff, implement screening tools and other services. Intermediate school districts will receive nearly $63 million to provide additional mental health and support services, while $50 million will be dedicated to a new initiative to train school mental health professionals in effective practices.
–More than $500 million overall for efforts to recruit and retain teachers – a key issue in many districts facing staff shortages. The effort includes scholarships, stipends for student teachers, and "grow your own" programs to help support staff become certified teachers.
–Increased support for at-risk students, including significant additional support for Midland Public Schools.
–Increased efforts to pay down debt within the school employee retirement system, which will free up resources to be used for other purposes.
"This is a budget that will make a positive difference for schools and students not just this year but for years to come," Glenn said.
The state's new budget year begins Oct. 1.
###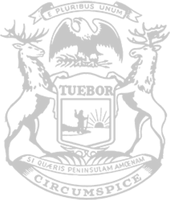 © 2009 - 2023 Michigan House Republicans. All Rights Reserved.
This site is protected by reCAPTCHA and the Google Privacy Policy and Terms of Service apply.