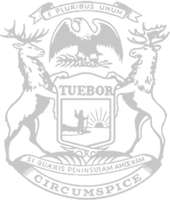 Rep. Glenn: New state budget invests in public safety and communities – including Midland
Rep. Annette Glenn, R-Midland, said Michigan's new state budget will strengthen communities across the state.
Glenn helped secure $5 million in the new budget to assist rebuilding the Midland Community Center, which recently celebrated the groundbreaking for a new facility.
"The new center will be a source of community pride and strength for years to come – and it will make life better in countless ways for the people of Midland," Glenn said. "I am glad to help move this project along because I know how important it's going to be for our community."
The new budget signed by Gov. Whitmer this week also includes $5 million for boiler and other facility upgrades at the MyMichigan Medical Center in Midland.
Other highlights of new budget include:
Safer and stronger communities:  Revenue sharing to support local community services increases by 6 percent, and a one-time additional $300 million investment will support community and economic development in communities statewide. The budget includes an additional one-time investment of $130 million to support local-level law enforcement and public safety personnel – including police academies, community policing investments, EMS training, fire department equipment and communications tower upgrades. Mental and behavioral health facilities and programs receive a $625 million increase.
Safe drinking water: Nearly $50 million will provide technical support to continue replacing lead water service lines. Michigan's efforts to clean up contaminated sites will get a $40 million boost. This comes on top of nearly $2 billion in one-time additional resources recently approved by the Legislature and already signed into law, including resources specifically to replace lead water service lines, address wastewater systems, and clean up contamination.
Paying down debt: The new budget allocates about $2.6 billion overall to reduce debt in public employee retirement systems, which will free up resources to invest in direct services for residents.
Glenn also noted the budget plan leaves billions of dollars on the balance sheet unallocated so she can continue her efforts to provide tax relief.
"The governor has to cooperate for tax relief to happen," Glenn said. "I am hoping she will work with me and others in the Legislature to deliver the tax relief Michigan residents need to help pay their bills at the gas station and the grocery store."
Earlier this month, Gov. Whitmer signed the Legislature-approved new budget for K-12 schools that is included in a separate measure. The $19.6 billion school aid fund includes a record-high per-student base grant of $9,150, and a $575 million plan will help recruit and retain teachers as students catch up on learning lost during the COVID-19 pandemic. Money for at-risk students increases, including in districts such as Midland Public Schools. An additional $168 million will support school safety, and $25 million will support school resource officers.
###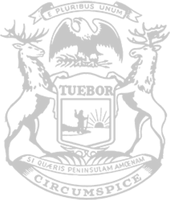 © 2009 - 2023 Michigan House Republicans. All Rights Reserved.
This site is protected by reCAPTCHA and the Google Privacy Policy and Terms of Service apply.