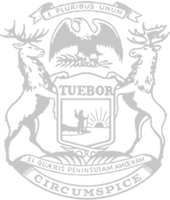 Rep. Mike Harris, R-Waterford, speaks to his amendment to support officer recruitment and retention at local police departments. House Democrats rejected the $100 million investment.
Rep. Harris: Democrats reject support for local law enforcement second day in a row
Democrat budgets fail to address officer shortages, equipment needs
State Rep. Mike Harris on Thursday called for more support for local law enforcement after House Democrats rejected proposals to fund recruitment and retention efforts and equipment purchases twice in as many days.
Harris, a retired police officer, criticized the House Democratic majority for rejecting an amendment to offer resources to help county sheriff's offices and local police departments fill officer shortages and acquire necessary equipment. The Democrats on Thursday refused to add the $100 million support program to House Bill 4437, a new appropriations bill, less than 24 hours after rejecting a matching proposal to amend the Michigan State Police budget, HB 4244.
"At the local departments dedicated to protecting our communities, officer shortages weaken public safety closest to home, but House Democrats rejected a bold plan to boost recruitment and retention — twice," said Harris, R-Waterford. "Law enforcement officers are some of our bravest and most dedicated civil servants. Shortages burden the officers still on the force and inhibit their ability to keep our communities safe. Despite this serious public safety crisis, House Democrats' budget bills glaringly fail to provide meaningful resources to help local departments with staffing needs."
Local police forces have experienced severe officer shortages in recent years, and the $100 million grant program would help law enforcement agencies provide incentives to retain current officers and recruit new officers. Departments could also use grant funding to obtain needed equipment, such as safety gear, communications devices, and weapons.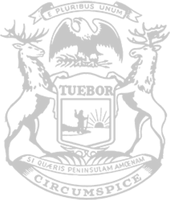 © 2009 - 2023 Michigan House Republicans. All Rights Reserved.
This site is protected by reCAPTCHA and the Google Privacy Policy and Terms of Service apply.