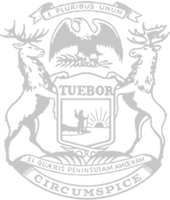 Rep. Harris votes against wasteful spending, calls for investments in roads, schools, police
Harris also sounds alarm over lack of government transparency
State Rep. Mike Harris this week voted against House Democrats' $81.4 billion budget proposal that underfunds crucial needs, such as local roads, law enforcement, and education, while funding pet projects and creating new, unnecessary programs.
Harris also criticized the spending bills for removing key transparency measures for state government. House Democrats removed reporting requirements about state employee remote work, large severance payouts for departing officials, road bonding debt, and ongoing costs for retirement benefits. The legislation would also allow the governor to transfer funds to other projects and programs even after the budget is signed into law.
"Democrats' multibillion dollar behemoth budget swings and misses," said Harris, R-Waterford. "Despite spending more money than ever before, House Democrats declined to invest enough to repair the local roads Michiganders travel every day, teach students in the up-and-coming generation, and keep our communities safe. Their unrealistic wish list doesn't match up with the people's list of pressing needs."
House Democrats rejected a Republican amendment to increase local road funding to $600 million instead of funding e-bike purchase incentives, electric vehicle chargers, redesigning bus stops and other public spaces, and additional unneeded expenses.
The proposed budget also spends school resources to buy electric buses and create a new free meal program to include wealthy families instead of investing more to hire teachers, reduce class sizes, and improve educational quality. Democrats blocked another amendment to increase school safety funding.
Harris, a retired police officer, also said House Democrats' budget will not do enough to help local law enforcement agencies address ongoing staffing and equipment shortages. He proposed a $100 million grant program for local departments to recruit and retain officers and purchase equipment, but Democrats rejected the proposal twice this week.
House Democrats' budget proposal, which exceeds the budget Gov. Gretchen Whitmer proposed earlier this year, comes days before officials will project how much money the state will collect. Revenue estimates could fall short of House Democrats' proposed $81.4 billion spending.
"Democrats may need to scale back their reckless spending spree to balance the budget," Harris said. "They should stop wasting the people's dollars and work with House Republicans to increase support for the services on which Michiganders depend."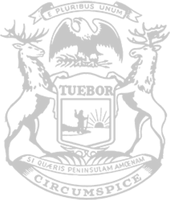 © 2009 - 2023 Michigan House Republicans. All Rights Reserved.
This site is protected by reCAPTCHA and the Google Privacy Policy and Terms of Service apply.