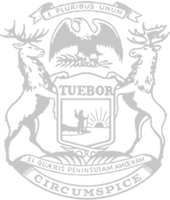 Rep. Harris will keep fighting against burdensome deer harvest reporting requirements
Rep. Mike Harris today said he will continue working to protect Michigan hunters against burdensome deer harvest reporting requirements.
Harris said his efforts will continue despite Gov. Whitmer's recent veto of legislation that would have blocked the unelected Natural Resources Commission from requiring hunters to report how and where they have harvested a deer.
"The governor's decision is disappointing, and I worry it could alienate hunters," said Harris, R-Waterford. "These new hunting regulations are a classic case of government overreach. I am hopeful we can work together and find a solution that will respect hunters, protect their rights, and prevent them from being treated like criminals because of overly burdensome regulations adopted by bureaucrats."
The NRC approved the new requirements to start with the current fall deer hunting season. Hunters have 72 hours to file online reports after taking a deer – including exact location of the hunt, the type of hunting device used, and other personal information. Failure to comply could result in a misdemeanor charge for not following the NRC order.
Harris co-sponsored House Bill 6354 – the legislation that would have blocked the NRC's order – after fielding calls and emails from upset hunters. The measure was approved in the House by a bipartisan 70-38 vote before the governor's veto.
###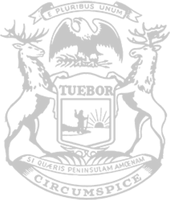 © 2009 - 2023 Michigan House Republicans. All Rights Reserved.
This site is protected by reCAPTCHA and the Google Privacy Policy and Terms of Service apply.