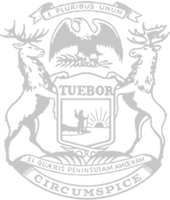 Rep. Kunse: Governor's agenda will increase costs for Michigan residents
Clare lawmaker responds to governor's 'What's Next' address
State Rep. Tom Kunse on Wednesday stood up for Michigan residents against proposed mandates and taxes that would add costs on people and small businesses in the state.
Kunse, R-Clare, criticized proposals laid out in the governor's "What's Next" address — including a mandate closing power plants that will increase electricity prices and a new payroll tax on workers and small businesses.
"Governor Whitmer wants to spend too much of Michigan's hard-earned taxpayer dollars on programs that make good soundbites, but are unrealistic," Kunse said. "What we learned today is that the governor will continue to fund special projects while neglecting the priorities of Michigan families. The Democrats' fall agenda will make life more expensive for our residents going forward.
"Further, their plan to loosen safeguards surrounding abortions goes far beyond what voters supported in Proposal 3. The Reproductive Health Act will likely attempt to remove parental notification on invasive surgeries, which is completely irresponsible. Invasive surgeries on minors are a very serious matter. This is a parental rights issue. It's a slap in the face to Michigan parents and it's unacceptable policy."
The governor called to mandate 100% carbon-free electricity production on an unrealistic timeline — a premature shift that will make basic electricity more expensive. Although the governor's proposal offered few details, there is legislation currently pending on the issue. House Democrats have introduced House Bills 4759-4761, which would mandate carbon-free electricity by 2035, forcing utilities to waste money to meet the deadlines and increasing electricity costs for residents and local businesses.
The governor also called for a costly program paid for by a new tax on both employers and employees, again with few details. However, House Bills 4574-4575 would create a new 15-week paid vacation program, modeled after Michigan's broken, fraud-riddled unemployment system and funded by another new tax on businesses and workers, with up to 50% of the tax taken directly from workers' paychecks. The tax will undoubtedly force local job providers to raise prices to cover increased costs.
"The governor's unrealistic expectation to force Michigan residents into paying more to keep the lights on via 100% renewable energy, which is not yet feasible as we face electric grid reliability concerns, is completely careless," Kunse said. "Inflation continues to run rampant and costs of essentials such as gas and groceries have hampered so many for so long. Further, she will be increasing taxes. These measures add unnecessary strain on working families. I stand with hard-working Michigan residents against this reckless and expensive agenda."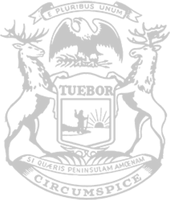 © 2009 - 2023 Michigan House Republicans. All Rights Reserved.
This site is protected by reCAPTCHA and the Google Privacy Policy and Terms of Service apply.