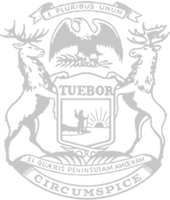 Rep. Markkanen proposing tailored Natural Resources Commission for U.P.
RELEASE
|
September 23, 2022
Legislator: New body would have better pulse on the region
State Rep. Greg Markkanen is spearheading new plans creating a Natural Resources Commission for the Upper Peninsula – as the current state commission continues to actively hinder the needs and challenges involving the region's resources and recreation.
House Bills 6383-87 establish the separate panel's authority and lay out rules for its operation. Other U.P. legislators have joined Markkanen in sponsoring proposals.
"Matters involving U.P. hunting and fishing, outdoor recreation regulations and other important natural resource issues should be led by U.P. voices and U.P. residents," said Markkanen, of Hancock. "We have seen a consistent pattern of decisions by the existing commission which don't take U.P. voices or concerns into account. Many people in the U.P. feel this commission has failed them and is actively working against their interests. A more personalized panel will eliminate that element and deliver oversight that better reflects our residents while meeting their needs."
The commission's recent deer harvest reporting mandate is another example in a long list of instances where it has been out of touch with U.P. residents. The new order requires hunters to file online reports within 72 hours after taking a deer – including exact location, type of hunting device used, and other personal information. Failure to do so would constitute a misdemeanor offense.
Markkanen is supporting advancing legislation which states the Natural Resources Commission cannot require hunters to make such reports as bow season is set to begin Oct. 1. The second-term legislator said the order is impractical and overly burdensome – as many hunting areas do not have reliable internet access and enacting criminal penalties goes too far to encourage data collection. The plan, House Bill 6354, was approved in a vote by the Michigan House on Wednesday.
HBs 6383-87 have been referred to the House Natural Resources and Outdoor Recreation Committee for consideration.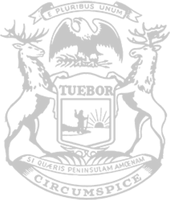 © 2009 - 2023 Michigan House Republicans. All Rights Reserved.
This site is protected by reCAPTCHA and the Google Privacy Policy and Terms of Service apply.