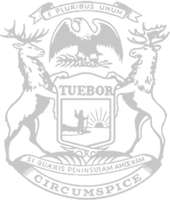 State Rep. John Roth (center), of Traverse City, offers testimony on House Bill 5556 before the House Education Committee on Tuesday, Nov. 30. HB 5556 allows community colleges to grant Bachelor of Science degrees in nursing – addressing nursing shortages and establishing a feeder system for well-trained talent locally.
Rep. Roth highlights plan creating new opportunities for aspiring nurses
RELEASE
|
November 30, 2021
State Rep. John Roth, of Traverse City, today testified on his plan to address a dire nursing shortage by expanding local training options.
Roth's legislation encourages workforce development in a crucial sector by allowing community colleges to offer four-year nursing degrees. House Bills 5556-57 allow a board of trustees of a community college to establish a nursing education program that grants a Bachelor of Science (BSN) in nursing while specifying requirements. Community colleges would have the choice of whether or not they want to offer such a program, and boards could not eliminate any associate degree programs in exchange unless it demonstrated there was a clear lack of student demand for said degree.
"This allows nurses to gain experience close to their local communities or within their local communities, and then go on to serve those communities," Roth said, noting that many aspiring nurses who leave areas they grew up in to attend four-year universities do not end up in rural areas or health-care systems. "I've been approached by numerous experts in the medical and academic field in northern Michigan who told me we need this program to meet demand. Grand Traverse County is getting older and we need nurses as we are faced with an aging population. We also continue to fight COVID-19.  This is something we need, and all areas of the state will stand to benefit."
"Now more than ever, we need to encourage people to enter this profession and remove barriers," said Munson Healthcare president and CEO Ed Ness in testimony before the House Education Committee. "Like many rural health-care systems, we've established a strong relationship with local community colleges as they provide a local point of entry and allow people to live, work and study close to home. If passed, this legislation would offer access and convenience while making BSNs more affordable."
Roth referenced previous law allowing community colleges to offer bachelor's degrees in subjects such as culinary arts, maritime technology, concrete technology and energy production – and that there was a strong push to add nursing to the list before it was scuttled.
"This is a program that should have been added then, and I believe it should be added now," the first-term legislator said. "We can open doors for so many more people to enter this field and gain experience. This is about practicality and meeting a pressing need."
The plans remain under consideration in the House Education Committee.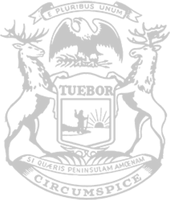 © 2009 - 2022 Michigan House Republicans. All Rights Reserved.
This site is protected by reCAPTCHA and the Google Privacy Policy and Terms of Service apply.