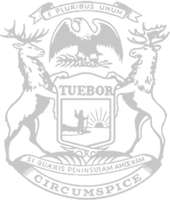 Rep. Schuette: Democrat Budget Blowing Through Billions At Taxpayer Expense
Legislator highlights need for tax cuts and targeted investments
State Representative Bill G. Schuette today expressed concern over the record spending in the Governor's executive budget proposal after he and other members of the House Appropriations Committee received the budget presentation from the governor and her team this morning.
"The Democrats seem committed to "growing the darn government" instead of giving all Michiganders the sustained financial relief they deserve," Schuette said. "It is incredible that this proposal would spend nearly every penny of the $9 Billion state surplus and yet Lansing Democrats still refuse to give Michiganders a sustained pay-raise by keeping our income tax cut on the books."
The Governor's $79 Billion budget proposal would be the highest spending state budget in history.
"Instead of burning through taxpayer funds, we should focus our resources on putting more of people's hard-earned money back in their pockets as they face uncertain financial times and skyrocketing prices," said Schuette. "We must go through this process responsibly, not in a way that looks to spend more dramatically."
Schuette also underscored addressing local needs as a way for people across Midland and Gladwin counties to garner returns on their tax dollars – especially transformational investments such as flood reduction infrastructure in Midland.
"These are critical investments that I will continue to fight for through the appropriations process," Schuette said. "People in Midland and Gladwin counties should not be worrying about their basements flooding every time it rains and small businesses should be able to invest in the region confident in the security of their structures."
The first-term legislator pointed to investments in the OK2SAY student safety program and Selfridge Air National Guard Base as positives of the plan, along with a possible child-care tax credit that would help working families.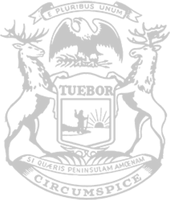 © 2009 - 2023 Michigan House Republicans. All Rights Reserved.
This site is protected by reCAPTCHA and the Google Privacy Policy and Terms of Service apply.