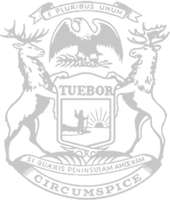 Rep. Schuette Votes Against Another Massive Democrat Spending Bill
State Rep. Bill G. Schuette on Wednesday voted against HB 4016, which spends a massive $1.8 billion in corporate incentives for a planned project. The package calculates to an astronomical cost of $700,000 per estimated job created. The project also relies on collaboration with a Chinese supplier, despite tensions between the United States and China that featured the latter flying a suspected spy balloon over sensitive U.S. military sites in February. 
"Once again, Democrats rammed through a massive spending package of more than a billion dollars. This is not the right approach for our state and the people who help fund state government," Schuette said. "In our current fraught geopolitical climate, we should not be giving taxpayer resources to a project that relies critically on technology from a company associated with the Chinese Communist Party. We should also examine the cost and return on investment when we commit taxpayer dollars. Spending this much per job is frankly the type of cost/benefit analysis that only makes sense in government."
Schuette offered an amendment to the proposal that would have provided needed transparency for the spending measure. As a condition of receiving the funding, a regular report would have been presented by the Michigan Economic Development Corporation to both the House and Senate Appropriations committees. These reports would have included information and benchmarks for jobs created and their pay rates, no-bid contracts, involvement from foreign nations within this project, and other pertinent information to maximize return on investment.
The amendment was not approved by Democrat majority in the House. When addressing the amendment before the House, Schuette said Michigan taxpayers deserve the same accountability and clarity that shareholders demand from companies they invest in.
"The use of taxpayer dollars should be held to a high standard," Schuette said. "I'm disappointed Democrats refused this good faith gesture to give people accountability. That is our charge as elected officials with the tax dollars afforded to us.
"I support our home state companies and bringing next generation jobs to Michigan. But it needs to be done responsibly and in a fashion that gives Michiganders confidence."
PHOTO INFORMATION: State Rep. Bill G. Schuette speaks on his amendment to House Bill 4016 before the Michigan House on Wednesday, March 1.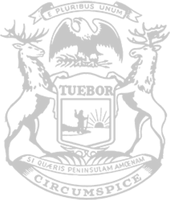 © 2009 - 2023 Michigan House Republicans. All Rights Reserved.
This site is protected by reCAPTCHA and the Google Privacy Policy and Terms of Service apply.