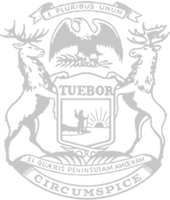 Rep. Thompson issues statement on EGLE decision to renew Wayne County waste disposal site permit
RELEASE
|
September 26, 2023
State Rep. Jamie Thompson, of Brownstown, today issued the following statement after confirming with the state's Department of Environment, Great Lakes, and Energy (EGLE) that a deep injection well site in Romulus has had its operations permit renewed. Outrage erupted across Downriver communities earlier this year when hazardous material from a train derailment in East Palestine, Ohio was transported to Michigan and disposed of at the site without notification to local officials or citizens. Thompson represents several communities in Monroe and Wayne counties who have been vocal in their opposition of that transfer and the site's continued existence:
"After the situation in East Palestine, families in our area were clear – the communities we call home should not be a dumping ground for toxic waste from other states.
"I'm deeply disappointed in EGLE's tone-deaf decision to extend this permit. While Gov. Whitmer's administration continues to use our region to put hazardous materials in the ground, the facts on the ground do not support this move. There have been significant transparency and safety issues involving this site and public opposition has not been respected.
"If the administration had been confident that bringing material from a toxic spill site near populated areas was going to be popular here, they would have had the decency to tell people it was happening. They didn't, because it wasn't. That makes this permitting decision very disheartening. It means the very real fears of families I talk with across our region were discarded – fears they have had for years.
"I will continue supporting our families and their needs in Monroe and Wayne counties."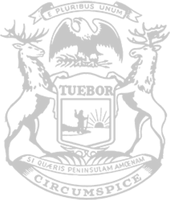 © 2009 - 2023 Michigan House Republicans. All Rights Reserved.
This site is protected by reCAPTCHA and the Google Privacy Policy and Terms of Service apply.